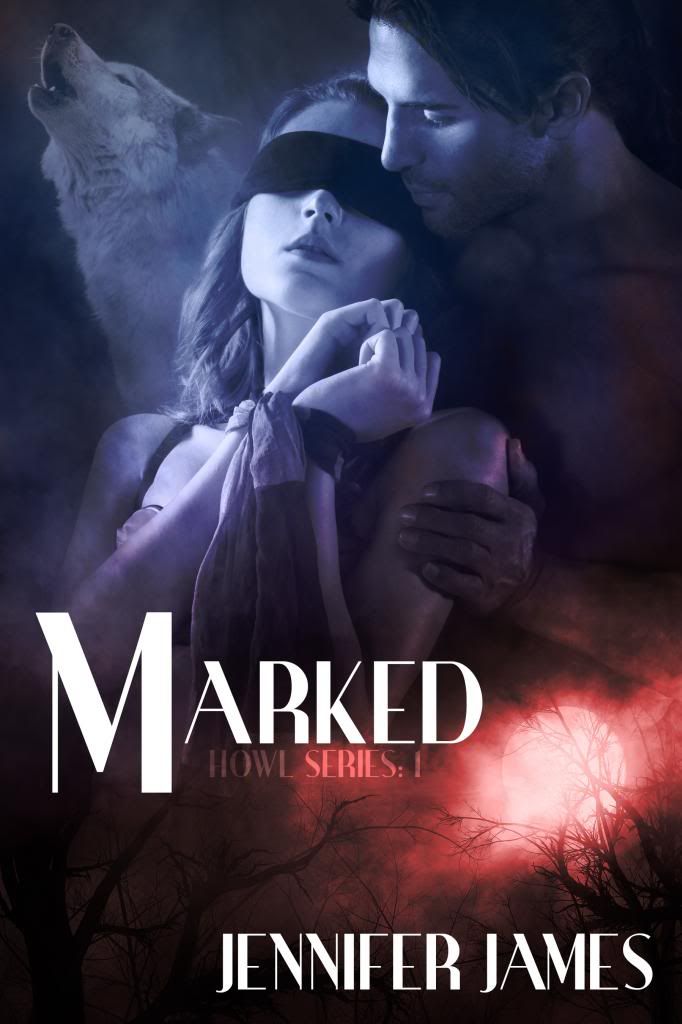 Summary:
Five years ago she ran. Kayla is back where she belongs: in Jack's arms. But after the initial explosion of pent up longing and need have passed, she has to convince him to complete the bond between them. Ingrained fears sent her running, but the need for her mate and the love she's denied has brought her back. To be Marked will join their souls together forever, a bond Kayla can no longer live without. An Alpha wolf, Jack waited for Kayla to return to him and protected her from afar. When he senses her outside his home, he isn't beyond setting a trap meant to entice her back. Once he has her, he has to show her it isn't just her heart he needs. He needs her trust and with it, her submission.
Title: Marked
Series: Howl
Book #: 1
Author: Jennifer James
Approximate Book Length: 20 Pages
Recommended Reader Age: 18+
Sexual Content: Explicit
Thoughts:
Whew! This is a really sexy and compelling read. It's short, so it's hard to say too much without giving things away. The chemistry between Kayla and Jack is sizzling and I love that he pushes her boundaries. There's a touch of BDSM in there, but nothing remotely hardcore.

Despite its length, the world building is pretty good, enough to understand what's going on, but definitely leaves you wanting more. The character development was also surprisingly good for such a short book. It made the characters so endearing!
Bottom Line:
A short read that will leave you wanting more, Marked is intriguing and exciting with a sexy factor that leave you satisfied!
Rating:



Links: