Thanks to Barclay Publicity for hosting this blog tour. I'm sharing my review of Suzie T Roos's Girl Spoken For today. Happy reading!
*****************************
Summary:
When the realities of life shatter her fragile innocence, Tatum Duncan's courage and resilience are tested. She's determined to be in control of her future. But the love of her life, Zach Bertano, and his mob family may have other plans.

Will she "speak for" Zach, like he has "spoken for" her? Or will Tatum walk away?
Title: Girl Spoken For
Series: Girl Spoken For
Book #: 1
Author: Suzie T Roos
Approximate Book Length: 210 Pages
Recommended Reader Age: 16+
Sexual Content: Mild
Thoughts:
I have some very mixed feelings about this book. It was a compelling, fast read, but just never quite lived up to what I thought was its potential. While this is a YA read, there wasn't exactly the normal over dramatized angst I often get from YA books. The two main characters were pretty good, and so were many of Tate's friends, though everyone had some critical flaws in my eyes too. The story is open ended, but does not leave off on a cliffhanger! The only way I see this continuing as a series (which it will) is by tossing in more boy drama. The mob thing is sort of a main point in the blurb, but seemed to have little impact in the book so I don't see how big a deal it will be in the future, but I suppose that's the point of reading on.

*Mild spoiler alert!* I generally try not to spoil anything when writing a review, but there's a major plot point that I want to talk about for multiple reasons – plus it's pretty easily predicted, even from the cover jacket. Tatum is raped about a third to half way through the story (not described graphically – thankfully!). You can pretty much see it coming, and while I NEVER believe anyone asks for, deserves, or should be blamed for being a victim of rape, there were still times when I thought she should've been more wary and suspicious. Her friends that hooked her and the boy up knew he had anger issues, and pushed them together anyway which really bothered me too. The immediate aftermath is very realistic and heartbreaking, however her jumping straight into the arms of another boy – no matter how safe he makes her feel – is not in any way realistic to me.

Overall, just a very compelling, yet conflicting read for me personally.
Bottom Line:
Girl Spoken For is a heartbreaking story of a girl learning the hard way about love and affection. Check this one out for an emotional read that includes a dysfunctional family, good friends, and high school drama.
Rating:

Links:
*****************************
About the Author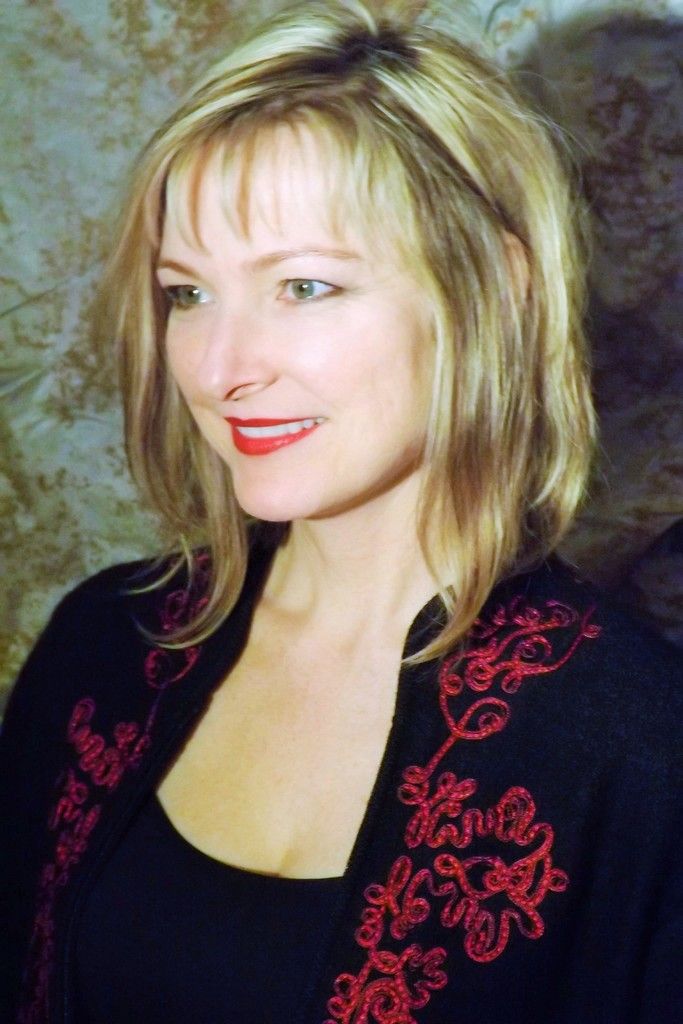 Suzie T. Roos is from, and has settled in, St. Louis with her husband, two children and a number of foster pets at any given time.
She and her husband have lived everywhere from Philadelphia, PA to out West in Santa Monica, CA. They're thankful they could expose their children to different American lifestyles and cultures.
Besides writing, Suzie's hobbies include movies, traveling, and especially concert going with her husband and friends.
She's always been an animal lover and animal rights advocate. She is certified by FEMA in IS-00011.a Animal in Disasters: Community Planning. She's also an active volunteer at the Humane Society of Missouri.
Find the author:
Website
Facebook
Twitter
Goodreads
a Rafflecopter giveaway