I'm sharing my review of
Geek Bearing Gifts
by Milly Taiden today. Happy reading!
*****************************
Summary:
Nita Islas wants to find love. She's tired of the superficial relationships and is ready to give true romance a try. She uses the Paranormal Dating Agency and hopes they can help her where all others have failed. What she didn't expect was to find her date flat on his back in nothing more than a towel.

Ky Stone has been in love with curvy and funny Nita since they were in High School. When she moved away, she took his heart with her. Then one day Ky wakes up to find her leaning over him. He's sure he's died and gone to heaven. He has no idea what she's doing there, but he's sure as hell not letting her leave.

Fate, meddling family and the PDA have brought them together again. The chemistry between them is explosive. But there's problems with Ky's neighboring clan and he's keeping secrets from Nita. He needs to find a way to open up to her or lies and unexpected danger could tear them apart...forever.
Title: Geek Bearing Gifts
Series: Paranormal Dating Agency
Book #: 2
Author: Milly Taiden
Approximate Book Length: 182 Pages
Recommended Reader Age: 18+
Sexual Content: Explicit
Thoughts:
I liked this book, I did. However, I have to say that Nita was not always very smart…at all. I didn't much like the trouble with the neighboring clan because it felt sort of forced and added in as an afterthought or something. It just interrupted the natural flow of the book for me. Other than that I enjoyed the story. Ky was sexy and adorable and he and Nita got up to naughty fun – it was great!
Bottom Line:
Geek Bearing Gifts is a cute jaunt through the woods. The ending is adorable, especially the epilogue – making you itch for more. Don't miss this one!
Rating:


Links:
*****************************
About the Author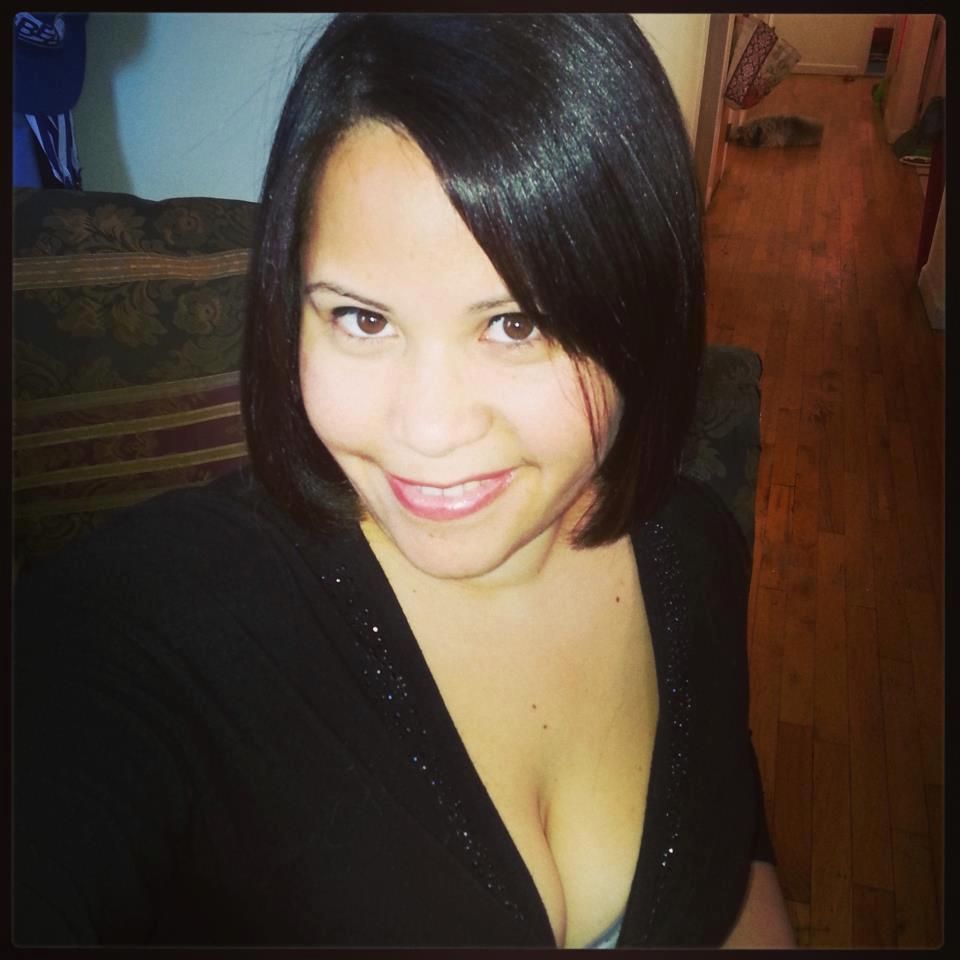 Hi! I'm Milly (AKA April Angel) I love to write sexy stories. They're usually either paranormal or contemporary with a large dose of heat. My paranormal stories can be anything from wolf-shifters (my favorites) to witches, demons and anything in between. I was born the prettiest part of the Caribbean known as the Dominican Republic. Currently, I live in New York City with my hubby, the bossy kiddo and our little dog "Needy Speedy". Don't ask.
When I'm not working some really long hours at the day job, or hanging out in the awful life-sucking invention known as Facebook, messaging my bestie in the UK or shopping with my sis Julie, then I can be found watching scary movies. Buuut when I'm not doing that, I'm usually writing because the voices won't shut up.
I am addicted to shoe shopping, chocolate (but who isn't, right?) and Dunkin' Donuts coffee.
Come by and visit me! I love to meet new readers!
Find the author:
Website
Facebook
Twitter
Goodreads
a Rafflecopter giveaway