***This book was originally reviewed for GraveTells.***
~~~~~~~~~~~~~~~~~~~~~~~~~~~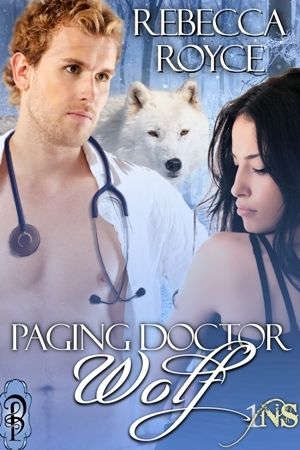 Summary:
As a trauma surgeon, Dallas is too busy to date, so he signs up with 1Night Stand, but his plans are derailed by a savage wolf attack. Still recovering, he agrees to meet with the woman Madame Eve found for him anyway. Werewolf Cara is disappointed when her date is cancelled at the last minute, but finds out a few weeks later why. She agrees to meet with him to help him to help him through all the changes he's experiencing. Running out of time, they each meet with their own ideas, never realizing what Madame Eve really had in mind.
Thoughts:
Rebecca Royce certainly has a way with writing werewolves. She's got plenty of world building in such a short time that catches anyone not familiar with her work up without any confusion. You can tell there have been other stories prior to this one, but it doesn't hurt at all if you've not already read them, though it does peak your interest enough to want to go read them asap.

I enjoyed the dynamics between the characters; his sudden alpha side and her playful teasing side. I love a woman who knows what she wants and isn't afraid to voice it. I also like how, despite the intensity of his urges, he still wants to do right by her.

The only thing that bothered me was that even though it's explained away as instinct, it all still feels a little too quick and easy. That being said, it all led up to a pretty adorable ending, so I can't complain.

The characters are tentative, yet blazing and it takes you on the same roller coaster ride they're on as they explore each other and get everything figured out. A fun and sexy trip through the dynamics of werewolves, Paging Doctor Wolf is sure to leave you with a smile. Recommended!