Thanks to Bewitching Book Tours for hosting this promotion. I have the author of
Destiny's Shadow
and
Out of the Shadows
, Ann Gimpel, sharing her life as a writer. Welcome!
*****************************
Isn't anything like I thought it would be. I suppose I had this romanticized picture in my mind of curling up in front of my computer and turning out, well, stuff. That part has come true. I do write stories--and novels/novellas, too. I truly love that part. There's nothing better than being lost in the creative process where characters are alive in my head and the other world--the real one--fades into insignificance.
There are all those other parts, though. The ones I really didn't know much about beforehand. I've taught myself to be a better self-editor. I've gotten better at researching markets for my stories. Not much point in sending a sci fi short to a market that publishes predominantly horror. Also not much point sending high fantasy to a market that wants an urban slant. I've developed more understanding of the romance formula where the romance is the story.
The short story markets are interesting. In many ways it's like trying to hit a moving target with no feedback. If you send them something that looks a lot like what they publish, they often figure there's too much sameness in their stories. "Yes, we want sword and sorcery, but we've had too many stories with ______________ (fill in the blank). We want something else now. Surprise us." Sometimes I'm amazed I've had as many shorts published as I have.
I've had a lot of fun writing paranormal romance novellas. Some are shorter, closer to twenty thousand words with other ranging from thirty to as much as fifty. A bit long in the tooth for a novella, but my publisher is happy with them. There's something compelling about strong, alpha males and competent women who find one another and ride off into the sunset smiling.
Whether I'm writing, editing or researching markets, I'm pretty happy all in all. The part of things I am far less fond of is marketing. For one thing I don't understand it very well. That's not surprising since practically anything I pick up to read to educate myself says something contradictory. Some books say to develop a social media presence. Others say it doesn't matter. That dichotomy is true for any marketing strategy including advertising. So, I do FB, Goodreads, and Twitter. I keep up my website and my blog. I try to remember Google+ when I post things.
From what I've seen, it seems to me that the publishing industry is like any other. It's not what you know, or even how well you write. It's who you know. If you know the right people, doors open. From that perspective, the best strategy is to keep on writing and develop a body of work.
My other epiphany about marketing is this: Every job I've ever had has had at least one aspect I didn't care much for. That aspect was always critical to success. In psychology, it was keeping decent medical records. In mountain climbing, it was packing food. Too much and people complained their packs were too heavy. Too little and people bitched because they were hungry. See where I'm going with this?
I'll admit to my love/hate relationship with marketing, but it is improving as I do more of it. How about you? What things are critical to success in your business? How do you cope with things that make you feel crazy? Really, I'd like to know.
*****************************
About the Author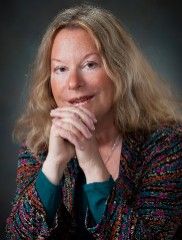 Ann Gimpel is a mountaineer at heart. Recently retired from a long career as a psychologist, she remembers many hours at her desk where her body may have been stuck inside four walls, but her soul was planning yet one more trip to the backcountry. Around the turn of the last century (that would be 2000, not 1900!), she managed to finagle moving to the Eastern Sierra, a mecca for those in love with the mountains. It was during long backcountry treks that Ann's writing evolved. Unlike some who see the backcountry as an excuse to drag friends and relatives along, Ann prefers her solitude. Stories always ran around in her head on those journeys, sometimes as a hedge against abject terror when challenging conditions made her fear for her life, sometimes for company. Eventually, she returned from a trip and sat down at the computer. Three months later, a five hundred page novel emerged. Oh, it wasn't very good, but it was a beginning. And, she learned a lot between writing that novel and its sequel.
Around that time, a friend of hers suggested she try her hand at short stories. It didn't take long before that first story found its way into print and they've been accepted pretty regularly since then. One of Ann's passions has always been ecology, so her tales often have a green twist.
In addition to writing, Ann enjoys wilderness photography. She lugs pounds of camera equipment in her backpack to distant locales every year. A standing joke is that over ten percent of her pack weight is camera gear which means someone else has to carry the food! That someone is her husband. They've shared a life together for a very long time. Children, grandchildren and three wolf hybrids round out their family.
Find the author:
Website
Blog
Facebook
Twitter
Amazon
Destiny's Shadow Available Now!
A ranger for the U.S. Park Service, strong, competent Moira Shaughnessy is in serious trouble. Fleeing from her cheating husband, a Native American shaman, she stumbles into the arms of a man she never thought she'd see again. He hurt her once by choosing his druid heritage over her. Can she take a chance on him now?

Pursuing very different motives, both men follow her deep into the backcountry. Moira is caught in the crossfire between Celtic magic and Native American shamanism. A freak blizzard compounds her problems, taxing her survival skills to the max. Against the specter of almost-certain death, the sweetest, purest love she's ever known rises to the fore, engulfing her in unbelievable passion.
Out of the Shadows Now Available!
Relegated to a shadowy existence of half-truths, Gwendolyn lives in fear her wolf side will be discovered. She leaves the Old Country with Hunters nipping at her heels, but things in the Americas aren't any better. Eighteenth-century society is just not kindly disposed to either shifters or witches.

Mikhail, the love of her life—except the relationship always felt pretty one-sided—has been missing for a hundred years. When he shows up after escaping imprisonment from an Abbey in Austria, Gwendolyn is ecstatic to see him. But she's afraid nothing's really changed. Victimized by superstition and running for her life, she's sure she'll never be able to emerge from the shadows.