Thanks to Juniper Grove Book Solutions for hosting this blog
tour. I'm sharing my review of the awesome story
Hidden Wings
by Cameo Renae, and the author is graciously offering up some great prizes to go with the tour. Happy reading!
*****************************
Recap:
Emma is seventeen and has just lost her only living family, leaving her utterly alone – or so she thought. An aunt whisks her away to nowheresville, Alaska where Emma's life changes even further in ways she never could have guessed. Now she's hunted by evil that lurks in the dark and it'll take Emma, her aunt, and six awesome guardians to protect her…so she can change everything when she turns eighteen.
Title: Hidden Wings
Series: Hidden Wings
Book #: 1
Author: Cameo Renae
Approximate Book Length: 205 Pages
Recommended Reader Age: 13+
Sexual Content: Mild
Thoughts:
I scarcely know where to start! I was afraid I would feel kind of mediocre about this book being that angels are getting so popular in the genre these days, but man oh man was I wrong. Now, yes there are some similarities to what else is out there in terms of there being fallen angels, nephilim, etc., but the way everything played out made it feel pretty fresh and was truly just plain riveting!

The plot was pretty well paced with only a few slow moments and I had no trouble continuing to turn the pages, but what really enthralled me were Emma herself and her connection to Kade. Kade is adorable, brave, sweet, and cocky enough to be fun, but not obnoxious. His dedication to Emma and her safety is so compelling that I just couldn't get enough.

Emma is just so endearing. She's far from being anything close to the "too stupid to live" type of heroine. She's got a good head on her shoulders, quick thinking, and brave despite having no super powers. She's so relatable and what's also great to me is that she's 17 - and actually acts 17. She's mature enough not to be a child, but still has teenage moments such as being upset over her senior year and leaving her friends.

It was really Emma and embarking on the journey through her eyes that got me very connected to this book entirely. There is no shortage of emotional investment as I cared about everything she learned and experienced. I even cried towards the end as things got critical. It's been a long time since I've gotten so attached to a tale and its heroine from a YA novel.

My biggest complaint is that the ending is a horrible cliffhanger. If I wasn't afraid of being a jerk by pestering the author, I would beg for the next installment. I really can't wait for book 2!
In Conclusion:
If you're looking for a story that will stay with you (in a good way) long after you turn the last page, Hidden Wings is a captivating story that I would recommend to all YA paranormal fans as my first 4-star rating in the genre. Go get this awesome book and settle in for a great read!
Rating:




Links:
*****************************
About the Author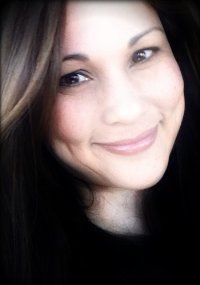 Cameo Renae was born in San Francisco, CA, was raised in Maui, Hawaii, and recently moved with her husband and two teenage children to Alaska.
She loved reading from as long as she can remember. C.S. Lewis' - Chronicles of Narnia - sparked a fire in her soul which made her want to create her own wondrous, magical worlds, and awesome characters to go on adventures with.
Writing is her passion, and right now, her head is stuck in the YA genre. Her debut novel, In My Dreams, was picked up by Crushing Hearts and Black Butterfly Publishing and was re-published December 14, 2012.
Her newest novel, Hidden Wings (Book 1 in the Hidden Wings Series) was also published with Crushing Hearts and Black Butterfly on January 18, 2013.
One day she hopes to find her own magic wardrobe, and ride away on her magical unicorn... Until then... she'll keep writing!
Find the author:
Website
Blog
Facebook
Twitter
Goodreads
Amazon Author Page
Hidden Wings Available Now!
Seventeen is a life changing age for Emma Wise.

As her family's sole survivor in a car crash, she is left with a broken arm and a few scrapes and bruises. But these are only outward marks; inside, her heart is broken and the pieces scattered.

Whisked away to Alaska, to an aunt she's never met, Emma starts over. Secrets unveil themselves and now…she doesn't even know who or what she is.

A centuries old prophecy places Emma in the heart of danger. Creatures of horrifying and evil proportions are after her, and it will take Emma, her aunt, and six, gorgeously captivating Guardians to keep her safe. But, if she can survive until her eighteenth birthday... things will change.
***Up for grabs on this tour are 1 signed print copy of Hidden Wings, 1 Hidden Wings themed bracelet, 2 ecopies of Hidden Wings, 5 signed Hidden Wings bookmarks, and 1 handmade Hidden Wings bookmark. Enter via the Rafflecopter below!***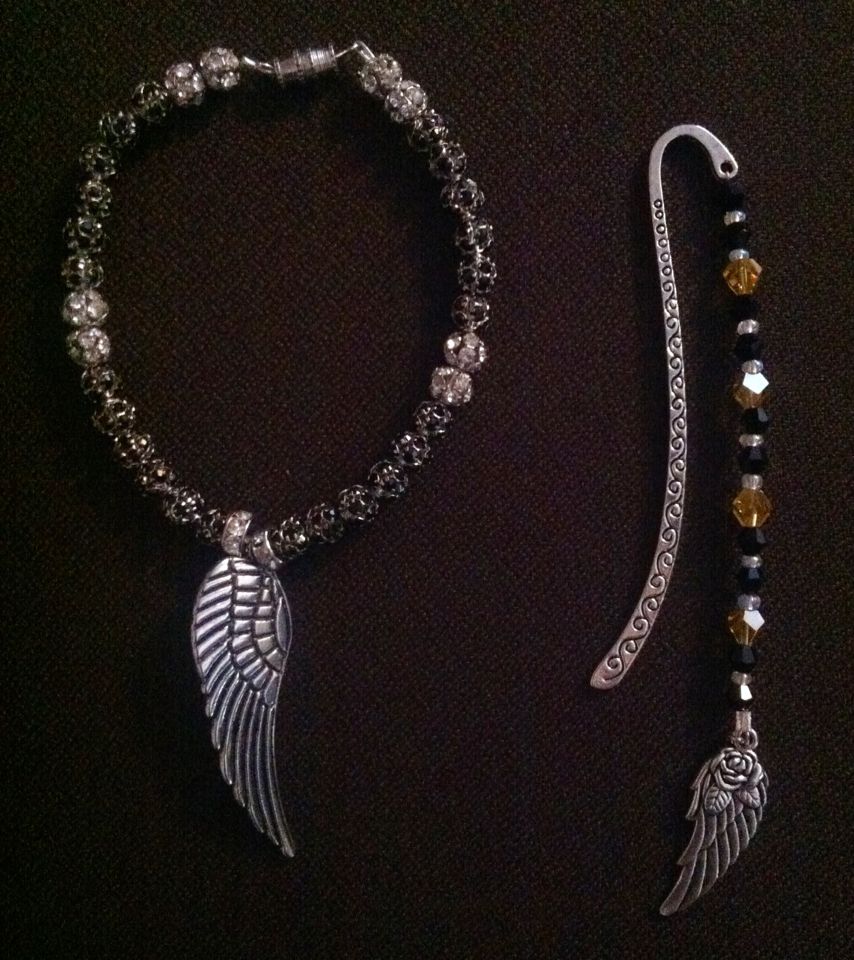 a Rafflecopter giveaway