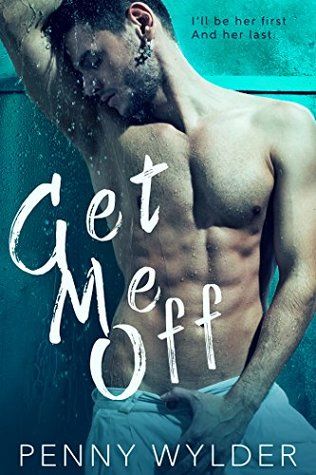 Summary:
No guy has ever been able to get me off. It was my little secret.

Until I accidentally told the whole world.

Spilling something so humiliating on my social media is bad enough, I never expected anyone to actually message me about it. Especially not someone as smug and sexy as Heath "O Maker" James.

He tells me he doesn't just THINK he can get me off—he knows it.

As hot as he is, he's a total stranger. I shouldn't give him the time of day.

But the more he talks... the more he tells me all the dirty things he wants to do to me...

The more I can't say no.

And once Heath gets his way, I'll be only screaming one word: Yes!
Title: Get Me Off
Series: N/A
Book #: N/A
Author: Penny Wylder
Approximate Book Length: 100 Pages
Recommended Reader Age: 18+
Sexual Content: Explicit
Thoughts:
This was a fast fun read. I felt what she felt and got hot flashes right along with her. Heath is a pretty compelling character that I took a little bit of time to like once I got past his history. Their chemistry jumps off the page and they are actually pretty cute together. My only issue was with how quickly she let herself sleep with him. I would've held out longer, but I'm not actually in her shoes.
Bottom Line:
Get Me Off is a quick sexy read that had me glued to the page. Pretty awesome novella!
Rating:



Links: