Thanks to Bewitching Blog Tours for hosting this blog tour. I'm sharing my review of Jessica Jayne's Taking Advantage series today. Happy reading!
*****************************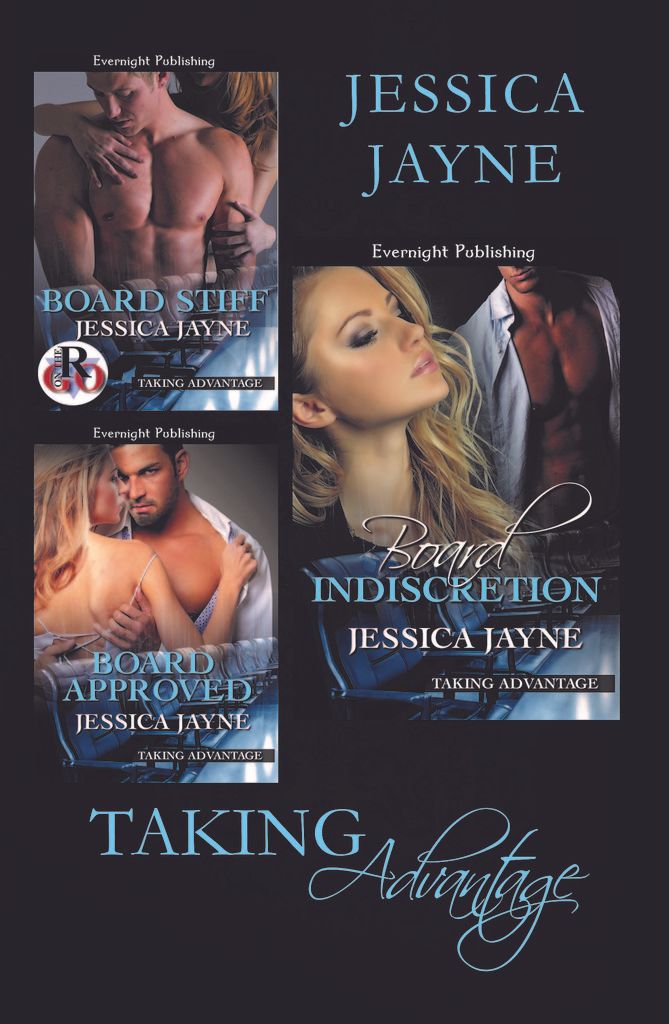 Summary:
John Dorsey's life is good. He is the owner of Dorsey Construction. He's the youngest person on the board of directors for Advantage Insurance Company. He lives on the beach. And he knows he can have any woman he wants. John's got the world at his fingertips… except he's yet to find a woman that stimulates both his body and mind.

Elizabeth Wright worked hard in a large Tampa law firm making a name for herself, but it came at the expense of her personal life. When Advantage Insurance Company offers her a job as corporate counsel, Elizabeth cannot turn it down. The thought that she can have a successful legal career and a life excites and intimidates her.

But when their worlds collide one day in the Advantage board room, neither Elizabeth nor John knows what's hit them. All they know is they can't stay away from each other.
Title: Board Stiff
Series: Taking Advantage
Book #: 1
Author: Jessica Jayne
Approximate Book Length: 35 Pages
Recommended Reader Age: 18+
Sexual Content: Explicit
Summary:
After his divorce, Greg Snow dedicated his life to his work as a corporate attorney in a large law firm and as a member of the board of directors of Advantage Insurance Company. He liked it that way… at least that's what he thought until Tessa Mills entered his life.

Growing up with an alcoholic mother and never knowing her father, Tessa Mills has not had an easy life. And her relationship decisions have been less than stellar. But she's finally making a life for herself and running her own business – a yoga studio. It's her saving grace and that's all she needs… until Greg Snow turns her world upside down.

Tessa and Greg have a strong attraction, but is it enough to overcome all their differences?
Title: Board Approved
Series: Taking Advantage
Book #: 2
Author: Jessica Jayne
Approximate Book Length: 52 Pages
Recommended Reader Age: 18+
Sexual Content: Explicit
Summary:
Mark Olson isn't just known for owning his three large care dealerships. He's also known as a player, at least since his divorce. For a while, he believes he is satisfied as a member of Advantage Insurance Company's board of directors and bedding a different woman every weekend. That is until someone decides to call his bluff.

Suzannah McCormick is the sweet girl working hard as the executive assistant to Advantage's CEO. But underneath her saccharine southern charm is a vixen-in-waiting. She's never been with a man that tapped into that side of her, but she set her sights on Mark Olson with high hopes.

Mark doesn't realize his single status and his heart are in jeopardy.
Title: Board Indiscretion
Series: Taking Advantage
Book #: 3
Author: Jessica Jayne
Approximate Book Length: 61 Pages
Recommended Reader Age: 18+
Sexual Content: Explicit
Thoughts:
Each novella is pretty short, so I'll just briefly touch on each of them. The first book was sexy, but John was a little too aggressive in the beginning for my taste. It also felt a little rushed and easy in general. The second book was my favorite! It was more realistic and was very cute and sweet without losing any hotness. I didn't much like the third book at first. Mark started off as a jerk and Suzannah started off a little slutty. However, I loved the cameos from the first two couples (as well as the first couple in the second book) and especially loved the epilogue at the end. It totally made it all worth it and wrapped it up nicely.
Bottom Line:
The Taking Advantage series has plenty of sexy hotness, a strong dose of alpha male, and just enough happily ever after to satisfy. Don't miss this trio of stories!
Rating:


Links:
*****************************
About the Author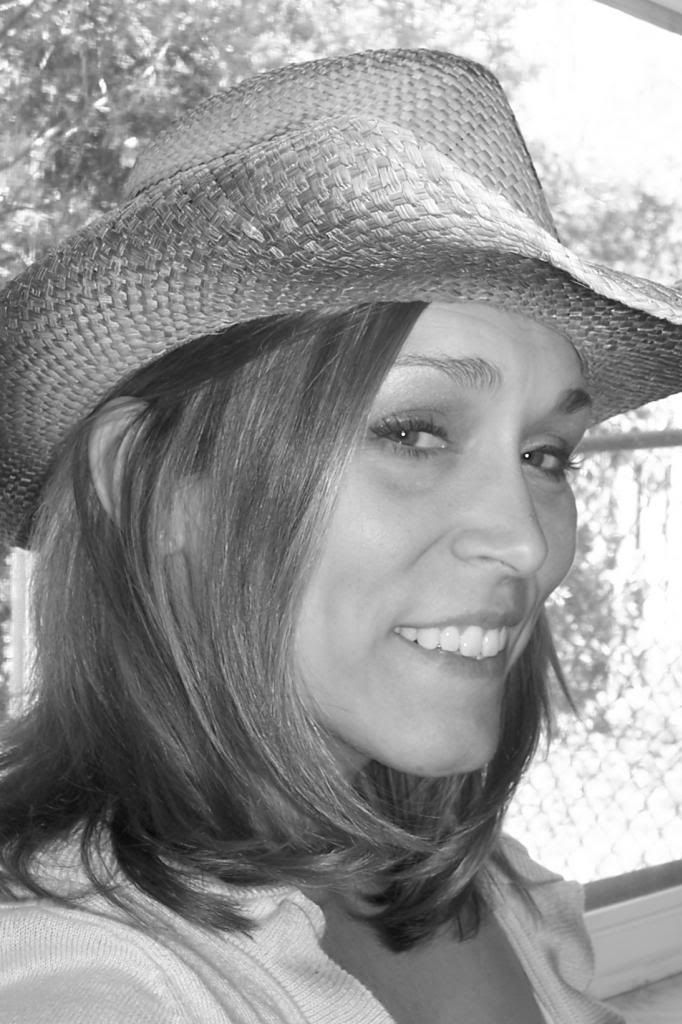 Jessica is a born and raised small town Ohio girl, who moved to the Sunshine State after graduating from college. She graduated with a bachelor's degree in English because she could not imagine doing anything else but reading and writing.
In the journey of life, she obtained her law degree (and bar license) and also became a wife and a mother of three children. So, life is always an adventure.
She loves to read and write... obviously! She's a huge sports fan, especially college football and The Ohio State Buckeyes! Go Steelers! Go Rays! Go Lightning! She LOVES to travel... LOVES, LOVES, LOVES to travel. She loves to drink coffee in the morning and tea at night! She loves a good glass of wine, especially if it comes from a bottle made by the FOOLS wine club… yep, she's a founding member of that crazy group! She loves hanging out with her family and friends! Music makes her happy. She's a mix between country girl and city chic. She's a sucker for a cowboy hat!
Favorite quote: "If nothing ever changed, there would be no butterflies."
Find the author:
Website
Facebook
Twitter
Goodreads
a Rafflecopter giveaway