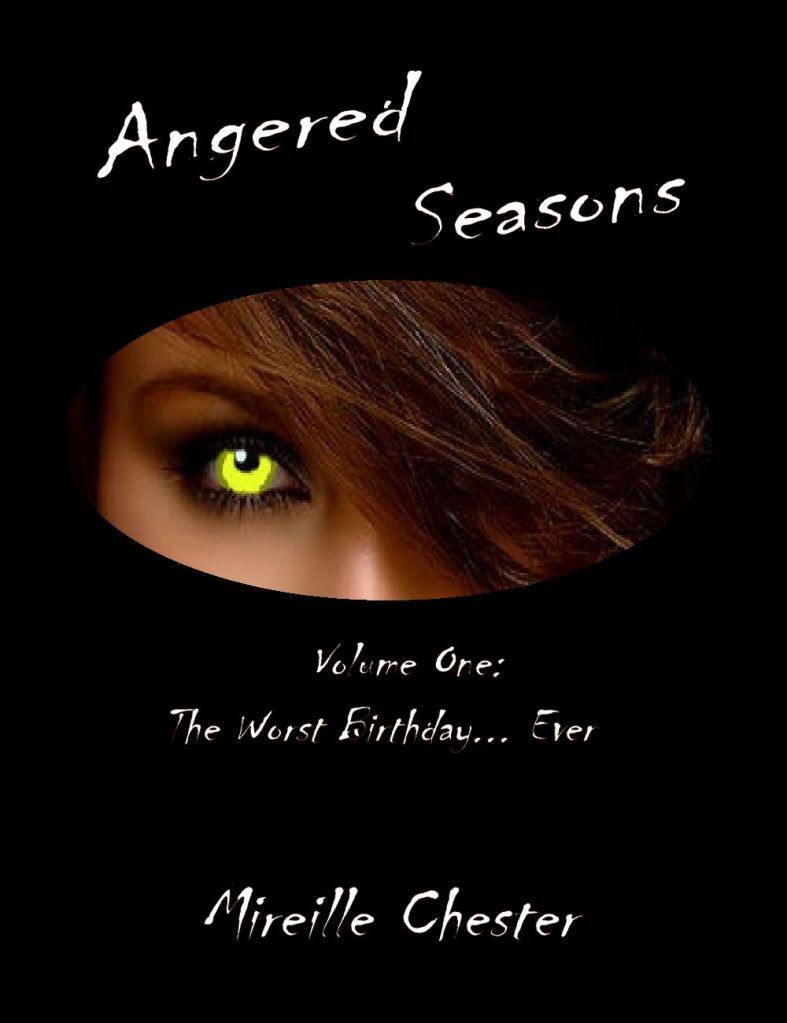 Recap:
Gabby and Lane have been best friends for most of their lives and they've been through hell together, but nothing could have prepared them for what Mother Nature had in store for mankind. All the natural disasters and global warming were Her way of warning humanity, but no one listened, and now it's all about survival.
Title: The Worst Birthday...Ever
Series: Angered Seasons
Book #: 1
Author: Mireille Chester
Approximate Book Length: 60 Pages
Recommended Reader Age: 16+
Sexual Content: Mild
Thoughts:
Reading the blurb, you know that you're going to experience a story of friendship through an apocalypse setting, but I was still pleasantly surprised when things got going. Nothing about this story is quite what you're expecting, from the weather anomalies to the character relationships. The excitement, whether it be normal human emotion or action on the city streets, is ever present and you're left wanting to do nothing but turn the page and keep reading.

I have two complaints about this book though. The book is too short and closes with a cliffhanger ending. These complaints result in the same notion. I WANT MORE! You can put money on the fact that I will be watching for the next installment!
In Conclusion:
An exciting beginning to a new series full of mystery, action, and human emotion that will keep you enthralled until the very last word, and leave you clamoring for more!
Rating:



Links: