So I'm all kinds of giddy...I got my very first blog award! Sandra Bunino is such a sweet heart, and nominated me as one of her seven. She has such a talent for writing sweet and sexy stories that I look forward to every word she writes and I'm touched she thought of me :-)
So here are the rules: Nominate seven to ten blogs and share seven things that others won't know about you. It can be something of your work that you've not previously shared, or random personal facts, just as long as there are seven and they're not widely known beforehand.
Here
you'll find Sandra's seven random tidbits.
As for mine, here goes:
1) I'm a mac & cheese addict...seriously I could live off the stuff. The Blue Box (Kraft for anyone not in the know) is the best, but I'll take it any way I can get it...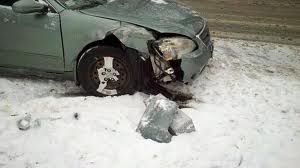 2) Living with two men (hubby and a friend of his who works close by) has rubbed off on me...I make fun of women drivers even though I am one (yes, I've hit a mailbox because I was too busy paying attention to the mosquito I was trying to chase out the window and it looked something like that picture only not quite as bad...and minus the mirror), and I have a tendency to say "that's what she said".
3) I am old fashioned in that I actually like the idea of that barefoot and pregnant in the kitchen and keeping a clean house vision of a housewife, YET I'm too lazy to keep that clean of a house, a fairly rotten cook (God help me if it doesn't come out of a box, and even then, good luck), and I'm scared of having kids. Go me!
4) I like meeting new people and hanging out with friends, but at the same time am such a homebody. It's kind of pathetic, seriously. Most of my phone conversations with my family only an hour away consist of listening to them ramble about their lives, and responding with "yeah, I've got absolutely nothing new to report." Unless maybe one of the cats did something cute...which is just another brand of pathetic o.O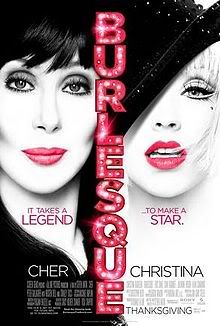 5) I love movies. I can watch a movie once and be able to repeat lines, and if it's a musical, I can sing along with the songs the very next time I hear them. Yay for a good memory. That memory also comes in handy when the hubby has lost something, but let's face it, that's a woman thing in general!
6) I was nicknamed both "vampire" and "Buffy" in school because of my love for the show, and my housemate teases me because I like the dark. My ereader is backlit and I have a nice little lamp over my fluffy rocking chair if I have a paperback, so I just don't need the giant overhead light...if that makes me a cave person, well I'm ok with that.
7) And finally, I have a weakness for menage stories (particularly MFM or MMF). It's my guilty pleasure. I think it's one of those things that's always been a fantasy, yet it's one that will never be fulfilled, so I like living vicariously!
So now for my own Rays of Sunshine nominations... People/Blogs that are awesome and always bring a smile to my face:
1.
Jennifer James
2.
Dianne Duvall
3. Sue @
GraveTells
4.
Hailey Edwards
5.
Laura Kaye
6.
Shelly Crane
7.
CG Powell
8.
Bella Street
9. Taryn @
My Secret Romance Book Reviews
10.
Samantha Young

Buffy