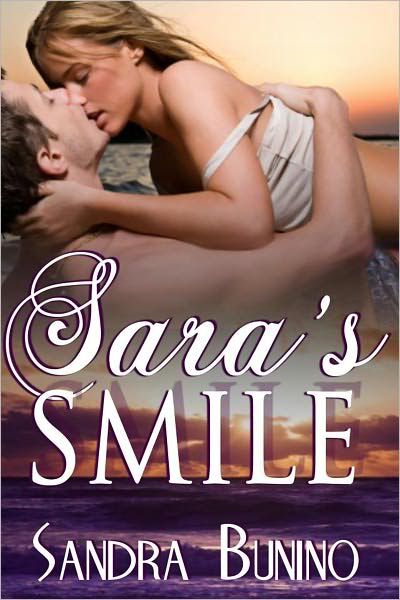 Recap:
Sara Wiley is a genius architect specializing in restorations, though fixing the ruins of her love life are beyond her grasp. She lands a huge career opportunity and meets a sexy contractor too, but all is not as it seems. The man that left her heart shattered and haunts her dreams even 5 years later is the very client whose house she's working so hard on. Bittersweet coincidence or could this be here chance to pick up the pieces and build a future she thought lost?
Title: Sara's Smile
Series: N/A
Book #: N/A
Author: Sandra Bunino
Approximate Book Length: 51 Pages
Recommended Reader Age: 18+
Sexual Content: Moderate
Thoughts:
Beware, you might just cry while reading this one. Hopefully we've all had a first love. Often we've gotten our hearts broken, but it's truly rare that that first love is The One. This is a story where even true love ends in heartache. It's a highly emotional book with plenty of steamy scenes as past meets present.

We ride along with Sara as she focuses on her career and tries desperately to let go of her first love that left her in misery. Meeting Michael, a sexy contractor, makes her think that just maybe she can move on. That is until William Locke steps onto her work site. Who knows what to do or how to react when your past walks up to you with a chance for closure?

Well paced and well written, Sara's Smile, and Marooned in Miami for that matter, has made me a big fan of Sandra's work, and I can't wait to see more. In fact, I would love to see more of Michael :D
In Conclusion:
If you love romance that has both sweet young love and the kind of adult confusion that comes with hard choices being made in the face of real and deep love, you need to go read this awesome book.
Rating:



Links: