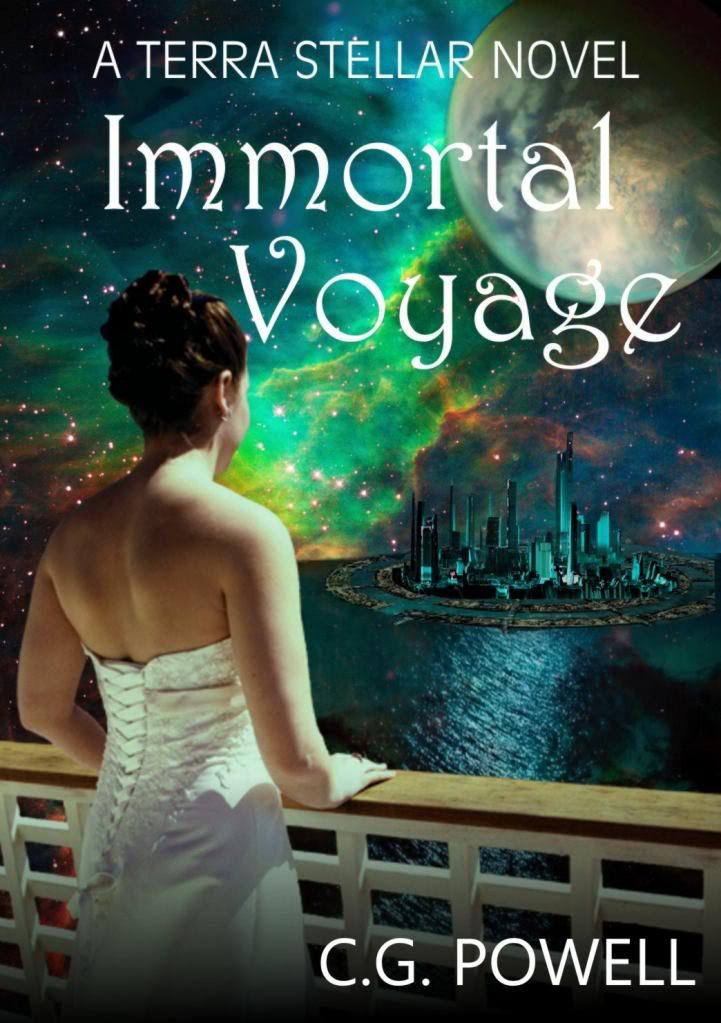 Recap:
A long time ago, before the times our histories retell, there was a civilization like none other, a city of glass and metal in the middle of the ocean called Atlantis. It was home to a race of interstellar nomads – a race with secrets. Its culture collides with the native humanity and wreaks havoc as plays are made to maintain order as the lies are uncovered. Will the love that blooms among both peoples be enough to save them all?
Title: Immortal Voyage
Series: Terra Stellar
Book #: 0
Author: CG Powell
Approximate Book Length: 172 Pages
Recommended Reader Age: 18+
Sexual Content: Moderate
Thoughts:
This book is very different from anything I've read to date. Set on Earth, it's an Earth that is barely recognizable to what we're familiar with as its set ages upon ages ago. We start off from a human's point of view, but are quickly introduced to aliens and shown that there will be plenty of interaction as we follow several different characters. There's a mystery about the book that lasts well into late chapters, surrounding who is what and all the relationships. It's all very intricately woven.

What's even cooler about this book is all the mythology that's included. I am itching to gush about all the references made, but that would ruin the fun y'all can have when you go read it. The last page is the best though in terms of weaving the different mythologies together!

For several chapters I was disappointed with the characters, feeling they were fickle in their affections, but it's all explained later, so I was able to let that go and enjoy the characters more, thankfully. What I didn't like was that sometimes things felt a little rushed. The passage of time was a little confusing at times, but overall you're still able to catch up quickly and fall back into the moment. The only particular problem I had that was ongoing was that I felt the editing could have been better. There were extra words and incorrect words scatter throughout which made it difficult to keep a smooth flowing read through, but if you can recognize and keep up with those, it's really a neat and touching story.
In Conclusion:
Enjoy a tale of Atlantis like you've never read before in this prequel to Spell Checked! Political power struggles, vastly different entities colliding, and love despite the action all await you. Don't miss out an enthralling world!
Rating:


Links: