Laura Kaye is a very active author with 2 series in progress and several single titles under her belt already; she shows no signs of stopping! I was able to read and review In the Service of the King in preparation for her most recent release.

She's been kind enough to set aside some time to talk about these books and her writing in general, and she's even offering up a copy of book 2 in the Vampire Warrior Kings series, Seduced by the Vampire King. Keep reading for some insight from Laura and to enter to win her book!
Have you always wanted to be an author?
Not exactly. I knew from a pretty young age I wanted to be a teacher, but it wasn't until I went to college that I realized that college teaching—not high school—was where my passion lie. Once I made that choice and went on to graduate school, I knew being an author would be part of my future since publishing your research is an expected part of the profession. I went on to publish two non-fiction books in my field. But it wasn't until about four years ago that I tried my hand at fiction writing. I had a head injury that left me with the desire to try to write a novel, so I set my mind to it, and soon had a draft of what became my first published book, a vampire romance called Forever Freed. Now, I couldn't imagine my life without storytelling.

What inspired the Vampire Warrior Kings series?
Vampires have always been my first love as a reader and a writer, so they're always on my mind! The characters in the first book, Kael and Shayla, just came to me and told me what their story was. And I knew right from then that their story was part of a series. In fact, I saw the urban warfare scene in the first chapter of Seduced by the Vampire King (the second book in the series and my latest release) at the same time I saw Kael and Shayla. So that scene had been in my head for over a year by the time I wrote it!

Do you have plans on how many books will be in the series?
There are currently two published and two more contracted to be published. So at least four!

You've written much more than just this series. Do you have a favorite story that you've written, or one you're most proud of?
OMG that's a very hard question! And there are about a hundred ways to answer it! LOL But I'll go with West of Want, the second book in my Hearts of the Anemoi series which releases on July 10 and will be my first book in bookstores. Bookstore distribution is one of the reasons I'm proud of that book, but mostly it's because of the story, which was such a surprise to me even while I was writing it. Can't wait for it to come out!

Are you a pantser or a plotter? Do you outline plots for your books or just write as it comes to you?
I'm a total pantser. It's always the characters that come to me first about a story, not the plot. And I often don't know major plot points until the characters are in the midst of a scene and make a decision that set the plot off on a new course. I only write outlines when I'm forced to by an editor! LOL

How does the family like your work?
My girls are very excited that "Mommy writes books." My older daughter, especially, who is a total book nerd (I love that about her!), really enjoys that I'm a writer. My husband is very proud and supportive and helps me promote, though he hasn't read much of what I write because it's just not his genre (he actually most prefers to read non-fiction). But everyone in my life is very supportive of what I'm doing, and that means a lot.

When you're not writing, what do you like to read? Who's your favorite author?
While I enjoy lots of different things, my first love as a reader has always been paranormal and supernatural stories. My favorite author is J.R. Ward, followed closely by Sherrilyn Kenyon!

Do you have any advice for aspiring authors?
Definitely! First, butt in chair, hands on keyboard! You can't revise what you haven't written. You can't submit what you haven't written. And getting to the end of a manuscript draft is hugely important for proving you can do this and finish. Second, dive into the next manuscript right away. Having multiple stories to offer gives you another manuscript to give an agent/editor if they like your voice but not the first manuscript you queried, and publishing multiple (quality) stories as fast as you can provides you with a backlist that will help build your readership and income. Third, find a critique partner or group—and not family or friends, but other writers pursuing publication and a professional writing career. Fourth, become a part of the profession, by which I mean the writing organizations relevant to your genre. Doing so will give you friends, networking opportunities, and the insider knowledge you need to be fully successful. Fifth, practice your craft. That means write a lot, read a lot in your genre, read craft books, and take writing workshops and seminars. Finally, have confidence and develop persistence—you will hear a lot of nos on the way to getting those yeses!

To close on a wacky note, name 3 of what you consider your wackiest traits or facts about yourself.
Wacky, huh? Hmm. 1) I can't sleep without a fan and take one with me when I travel, 2) I was almost forty when I got my first tattoo, 3) I believe in ghosts. Are those wacky?? LOL

Thanks so much for hosting me!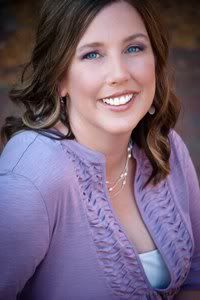 Voted Breakout Author of the Year in the 2011 GraveTells Readers' Choice Awards, Laura is the bestselling and award-winning author of over a half-dozen books in paranormal, contemporary and erotic romance.
Hearts in Darkness
is the EPIC eBook Award Winner for Best Novella and HOLT Medallion Award of Merit Winner for Best Romance Novella,
Forever Freed
is the NJRW Golden Leaf Winner for Best Paranormal of 2011 and is a finalist for two GDRWA Booksellers' Best Awards, and
North of Need
, the first book in the
Hearts of the Anemoi
series, is a finalist for a FF&P PRISM award, was named GraveTells' Best Book of 2011 and won their 5-STAR Gold Heart Award, and won Sizzling Hot Read of the Year at Sizzling Hot Books. Laura lives in Maryland with her husband, two daughters, and cute-but-bad dog, and appreciates her view of the Chesapeake Bay every day.
Find her
here
, on
Facebook
, and on
Twitter
.
Seduced by the Vampire King Now Available!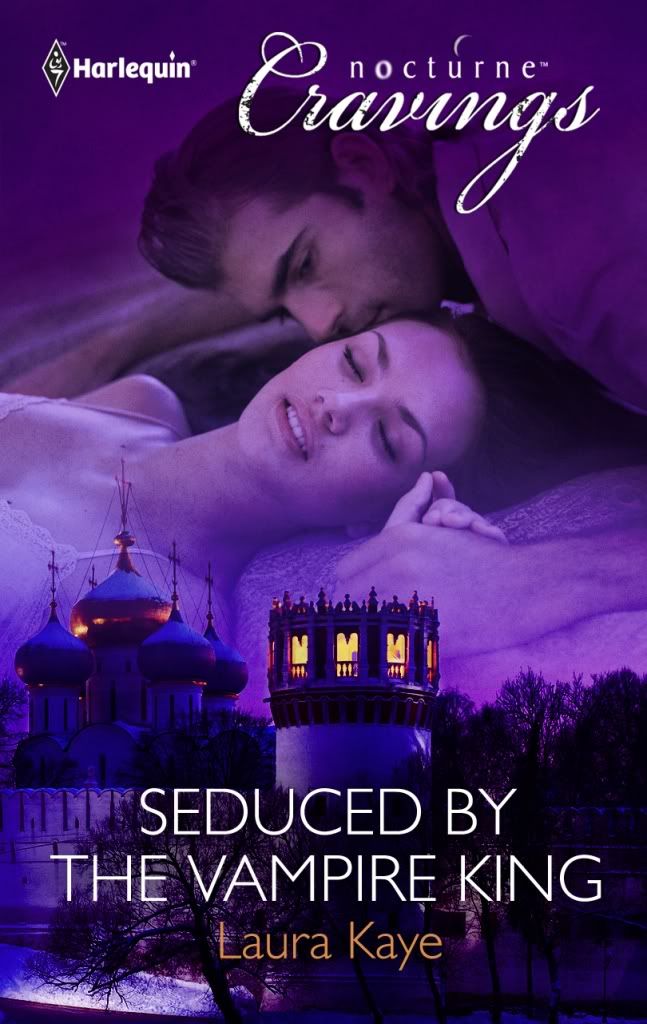 American exchange student Kate Bordessa has fled to Russia to escape her family's hopes that she'll become one of the Proffered, human women who feed and mate with elite vampire warriors. But when she stumbles upon a wounded vampire in the streets of Moscow, she's instinctively driven to protect him--and feels an undeniable spark of desire.

Grieving over the deaths of his brothers, Vampire Warrior King Nikolai Vasilyev has thrown himself into battling his enemies, focused only on vengeance. Until the attack that brought him to Kate. Their sexual attraction explodes into a night of uncontrolled passion--a night that marks them as mates. Is their connection strong enough to convince them to embrace a destiny neither of them was expecting?
***Laura's giving away a free copy of Seduced by the Vampire King! Enter the Rafflecopter below for your chance to be the lucky winner!***
a Rafflecopter giveaway