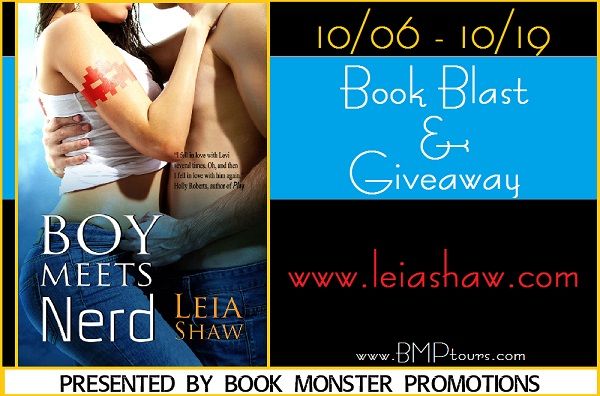 Thanks to Book Monster Promotions for hosting this blog tour. I'm sharing my review of Boy Meets Nerd by Leia Shaw today. Happy reading!
*****************************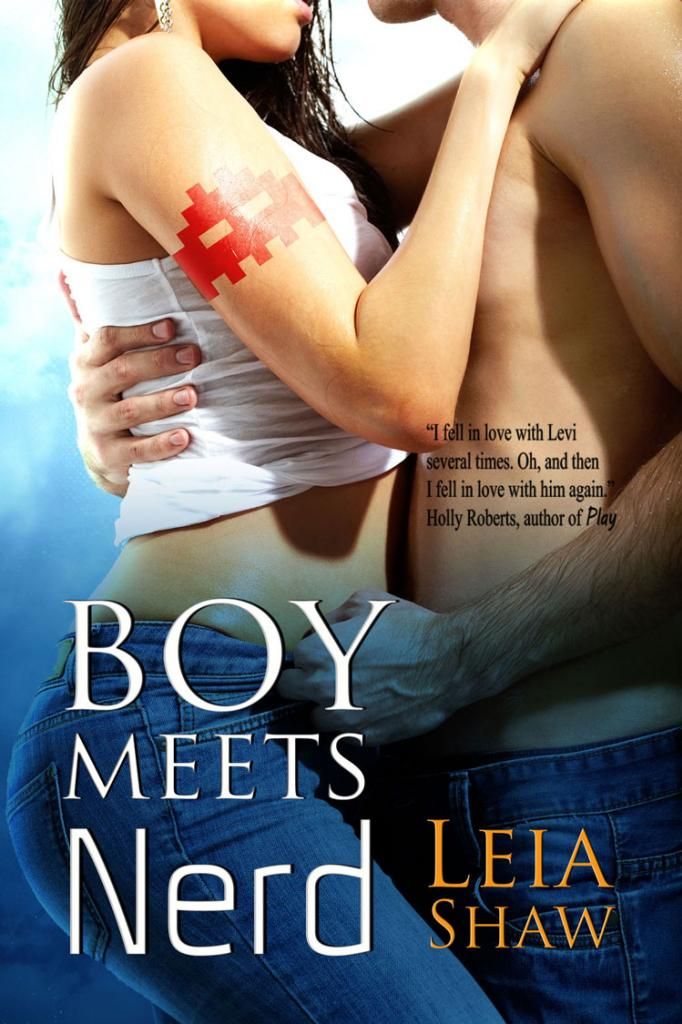 Summary:
After graduating from MIT with a computer science degree, hacker Emerson True bides her time until she lands the perfect job. To pay the bills, she investigates cheating boyfriends and relationship secrets.

Her newest client, musician Levi Morrison, is a typical heartbreaker – gorgeous and charming. He's also the biggest sucker in the world. When red flags pop up, he hires Em to check into the identity of the girl he's fallen in love with online.

As Em and Levi work together to find his dream girl, they discover they have more in common than they thought. Though Emerson tries to build a firewall around her heart, Levi bypasses it easily. In the end, Levi must choose between his dream girl and the nerd who unwittingly hacked her way into his heart.
Title: Boy Meets Nerd
Series: N/A
Book #: N/A
Author: Leia Shaw
Approximate Book Length: 189 Pages
Recommended Reader Age: 18+
Sexual Content: Explicit
Thoughts:
This was a cute book. It's interesting what Em does and I really like Levi. However, while I like that Em is a strong heroine, Levi is not my favorite hero. He's a little naïve and I don't like how seemingly easily he swayed to Emerson after "Hope". His feelings are frequently very confusing, maybe because he was so often confused. There were some cringe-worthy moments, but overall it was a nice romance, though highly predictable.
Bottom Line:
Boy Meets Nerd is a sweet if somewhat stereotypical romance that at times is extremely adorable. Don't miss this one!
Rating:


Links:
*****************************
About the Author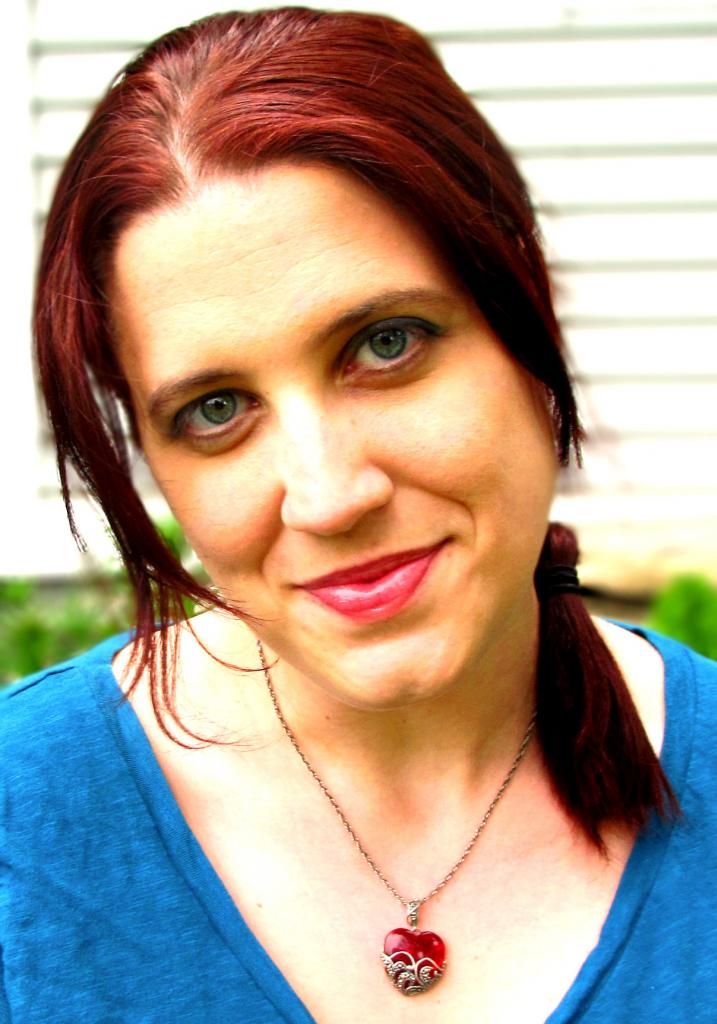 Leia Shaw is the bestselling author of the paranormal romance series, Shadows of Destiny. Thinking up fae politics, plotting dragon power games, and calculating how fast werewolves can change forms has given her a way to express those dark places in her mind. More recently, she's branched out into the erotic world and has co-written several humorous but heartwarming contemporary BDSM romances, 31 Flavors and the Badass Brats series. Leia lives in New England with her husband and two kids. Though she will go to her grave denying it, her husband insists she would be thrilled if he suddenly sprouted fangs.
Find the author:
Website
Facebook
Twitter
Goodreads
a Rafflecopter giveaway