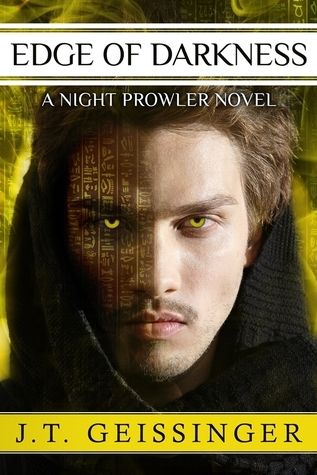 Summary:
Six years after a shocking tragedy left her emotionally and physically scarred, Ember Jones lives a life of quiet isolation in Barcelona. Determined to keep her troubled past a secret, she keeps her head down and her heart locked up tight. Until the day a beautiful, mysterious stranger walks into her life, and her carefully controlled world is shattered forever.

Christian McLoughlin is unlike anyone Ember has ever met. Wealthy, cultured, and utterly charismatic, he also has dark secrets of his own. They succumb to the undeniable pull between them and embark on a passionate affair, but things turn explosive when the truth about Christian and the reason he came to Barcelona is exposed. As their dark pasts collide, the two unlikely lovers find themselves caught in a web of danger and deceit that neither of them might survive.

The Edge of Darkness, where hunter becomes hunted, no one can be trusted, and love is the most dangerous game of them all.
Title: Edge of Darkness
Series: Night Prowler
Book #: 4
Author: JT Geissinger
Approximate Book Length: 444 Pages
Recommended Reader Age: 18+
Sexual Content: Moderate
Thoughts:
This is certainly a book that gets a person emotionally invested. The storyline was exciting and well-paced. There was always something going on, whether it was something big or small. I like that it centered mostly on the couple rather than being largely split with the villain. There was still some time with the villain's POV, but after reading about the bestiality and necrophilia, I started skipping those passages.

As for the characters, I thought Ember was great, but had a lot to work through. Christian was just swoon-worthy and I might have liked him better than his brother from book one. Together, they're incredibly sweet, and maybe a little dysfunctional, but that makes them all the more endearing. I loved Asher and wished there'd been more of him. I enjoyed the other supporting characters as well. It was overall a great "cast" so to speak.

I will say that I honestly couldn't tell how much time had passed between this book and the last. While this one could reasonably stand alone, it'd be much better in order, and I'm looking forward to the next one.
Bottom Line:
Edge of Darkness is a sizzling read that will make you laugh and bring you to tears over the course of it. It was an all-around awesome book.
Rating:



Links: