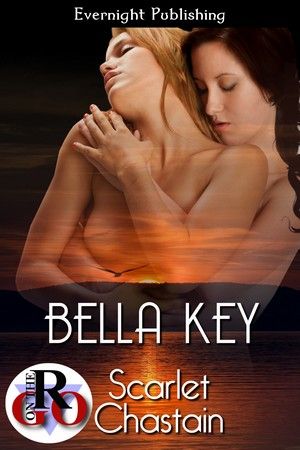 Summary:
Maddie Jacobs must be crazy. At least that's what her mother thinks. Professionally, she's confident and secure; personally, she's a hot mess. Not even a marriage proposal from a man who adores her can quell her search for something more. In need of an escape, Maddie flees to Key West's most southern island, Bella Key, to rest and recharge at Casa Bonita. She almost gives up on the weekend retreat when the Bed & Breakfast is closed for repairs until Sunny Rojas, the inn owner, extends an offer of friendship, sweet tea and a room. Still reeling from a breakup with her longtime partner, Sunny is thankful for the diversion from her own broken heart. The arrival of a fierce storm forces the women's emotional journey to a head and leads them into each other's arms. But can Maddie throw her hangups to the wind and go with her heart? The magic of Bella Key teaches her that passion cannot be placed neatly into boxes labeled right and wrong, because love knows no boundaries.
Title: Bella Key
Series: Romance on the Go
Book #: N/A
Author: Scarlet Chastain
Approximate Book Length: 42 Pages
Recommended Reader Age: 18+
Sexual Content: Moderate
Thoughts:
This was really fun. The friendship and chemistry between Maddie and Sunny is adorable and even the secondary character Jules was just a hoot. Besides the characters, the writing alone was great with a wonderful balance of storyline to romance. It's a short read, and yet we still get a sense of who the characters are, what they're about, and feel the sparks blossom between our two leading ladies.

I will say I would have liked to see a little more of the closure on a few things in Maddie's life that are addressed as well as gotten to know a little more about Sunny's history since we focus mostly on Maddie throughout the story. That being said, the entire book is compelling and endearing.
Bottom Line:
Bella Key is a sweet and sensual romance about accepting one's self and living one's own life instead of fitting into some mold. It's a read that will have you wanting to take a Florida vacation to the Keys!
Rating:



Links: