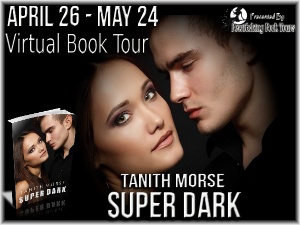 Thanks to Bewitching Book Tours for hosting this blog tour. I have Tanith Morse, author of Super Dark here sharing a list of books to read before you die! Happy reading :-)
*****************************
Ten Young Adult novels to read before you die
I'm a massive fan of YA. Over the years I've read hundreds of books but the following are ten of the best.
1.
Stolen by Lucy Christopher
– Bleak and beautifully told, this kidnap thriller is an unusual and intensely emotional journey. Truly one of the greatest books of the genre. If you haven't read Stolen you should definitely check it out. I promise you won't be disappointed.
2.
The Carbon Diaries by Saci Lloyd
– Thought provoking and sometimes terrifying, The Carbon Diaries is a truly wonderful read. Set in the near future, it poses some very interesting questions about the state of the world today. A true original.
3.
Buddy by Nigel Hilton
– A heartbreaking portrait of one boy's working class upbringing, this hard hitting novel deals with some very difficult topics in an accessible and moving way. I read this when I was twelve and it is a wonderful book that has stayed with me for many years.
4.
Pigeon English by Stephen Kelman
– A bleak snapshot of the lives of British youth today. Pigeon English is a sometimes difficult read but if you stay with it, the payoff is definitely worth it. Kelman is a gifted writer who brings to life his young characters in a truly authentic way. Highly recommended.
5.
The Girlfriend by R.L. Stine
– As a kid I was a massive – I mean MASSIVE - fan of the Point Horror series. I had the whole collection and adored them all, but The Girlfriend sticks out as one of the best. R.L. Stine knows how teenagers think and this is an out and out corker. Taut and beautifully told, this will always hold a special place in my heart.
6.
Jenny Pox by J.L. Bryan
– Highly original premise with elements of Carrie and The X-Men, Jenny Pox takes us on a thrilling emotional rollercoaster. This horror/romance hybrid is one of the most entertaining YA novels I've read in years. Seriously good. You should definitely check it out.
7.
Slammed by Colleen Hoover
– This is such a great story. A really different take on the usual YA fare, Hoover is a truly amazing writer who knows exactly how to draw her readers in. I read this in one sitting and it's a story I'll go back to again and again.
8.
Beautiful Disaster by Jamie McGuire
– Travis. Oh Travis. Need I say more?
9.
The Shiver Trilogy by Maggie Stiefvater
- This is a trailblazing series that takes a well worn idea (werewolves) and turns it on its head. Poetic and engrossing, this is one of the best YA trilogies out there.
10.
The Chronicles of Narnia
– Okay, so I know this is not strictly YA, but the Narnia books are so good I just had to include them. C.S. Lewis' imagination is second to none and everybody should read at least one of the Narnia books before they die.
*****************************
About the Author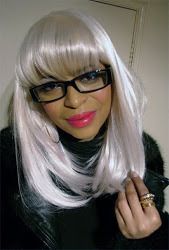 Tanith Morse grew up in Wandsworth, south London. From a young age she developed a great love of horror films and gothic romances. Her favorite director is Tim Burton and her favorite authors include Charlotte Bronte, Stephenie Meyer and Suzanne Collins. When she isn't writing, Tanith enjoys directing short films for the festival circuit and looking after her cat, Mambo. An avid tea drinker, Tanith can be found hanging out in cozy London cafes in search of new brews to tease her taste buds. Super Dark is her first YA novel.
Find the author:
Website
Facebook
Twitter
Goodreads
Super Dark
For fans of Stephenie Meyer comes a chilling love story that will have you hooked from the very first page. Super Dark is a tale of passion, guilt and redemption with a whopping, knock-you-to-your-knees twist!

Darkness stalks seventeen-year-old Sam Harper. Ten years ago on Halloween night, grotesque creatures snatched her best friend Elliot and Sam narrowly escaped with her life. Now a decade on, the police investigation has ground to a halt and Elliot's whereabouts remains a mystery.

Traumatized by her ordeal, Sam finds it hard to make friends. She is mistrustful of authority and changed schools more times than she cares to remember. To her, the world is cruel and unforgiving.

Then she meets the enigmatic Lee Weaver. With his gorgeous face and magnetic presence, he turns heads wherever he goes. Sam has never wanted anyone as much as she wants Lee, but there are things about the alluring stranger that don't add up, leading Sam to ask unsettling questions about her past. Soon she discovers the boy of her dreams is keeping a terrible secret: one that threatens to destroy everything Sam holds dear.

Super Dark is a seductive love story that will keep you guessing right until the final page.
***Up for grabs at this tour stop is a Kindle copy of Super Dark. Enter via the Rafflecopter below!***
a Rafflecopter giveaway