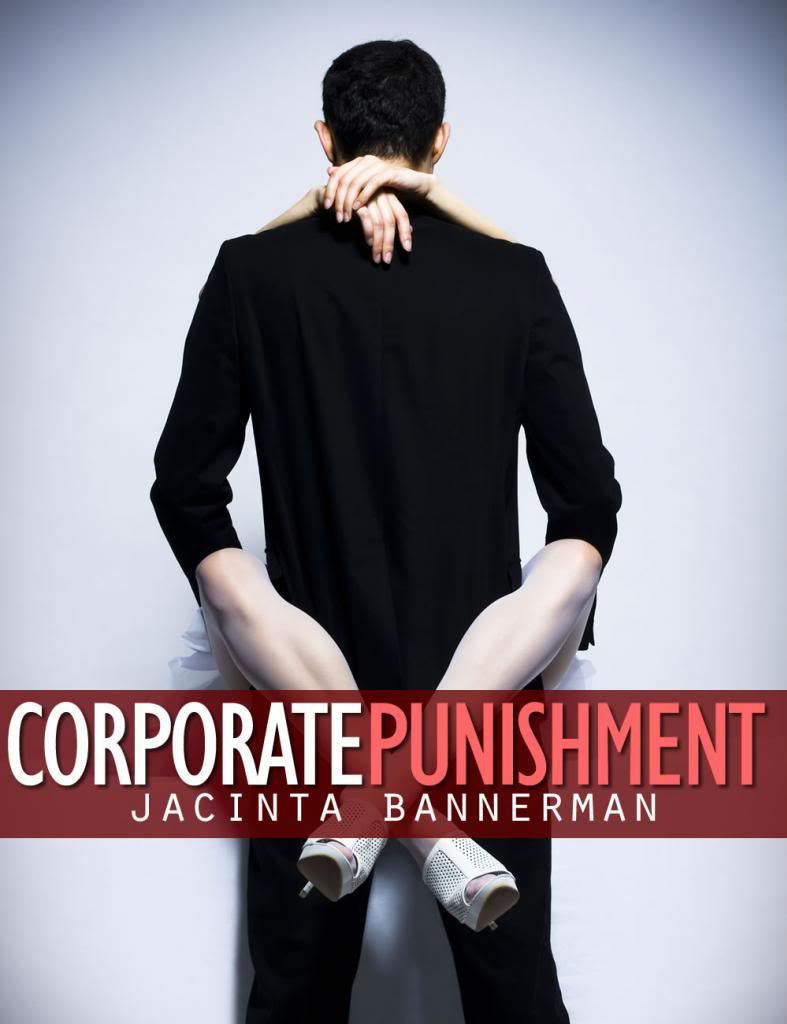 Summary:
Emma Willis was a beautiful, young and ambitious woman working for the man of her dreams.

Ryan Zane was a software wild child entrepreneur and one of the sexiest men in the city. He was also Emma's boss which made him way out of her reach.

She'd managed to get through her six-month internship at his company and was now a full-time employee. Too bad she'd failed in her very first assignment, losing a vital investor for her CEO's latest software design.

Emma is summoned to Ryan Zane's office and she is certain she's about to get her marching orders. However, once behind closed doors she finds that her hunky boss has different ideas of what her worthy punishment should be…
Title: Corporate Punishment
Series: N/A
Book #: N/A
Author: Jacinta Bannerman
Approximate Book Length: 20 Pages
Recommended Reader Age: 18+
Sexual Content: Explicit
Thoughts:
Obviously this is a short read, but a very steamy one with a little kink! It was maybe even a little borderline for me in terms of how I like my BDSM, but still enjoyable. What I appreciated most about this little story is that both Ryan and Emma weren't what I was expecting given the circumstances in which their encounter begins, and while I was a little disappointed with exactly how it ended, it gets brownie points for being a bit of a surprise.
Bottom Line:
Corporate Punishment is a quickie that will keep you guessing and certainly get you fired up. Don't miss this exciting and intriguing read!
Rating:


Links: