Thanks to Book Monster Promotions for hosting this blog tour. I have the author of the Charmed Trilogy, Christine Wenrick, here today with her inspiration. Welcome! Keep in mind, all three books are available on Amazon and Smashwords, but book 1 will be on sale for $.99 until the 27th!
*****************************
I have had many people ask me what inspired me to become a writer. What was it that after years of saying I wanted to write, of threatening to dabble with a few pages here or there because it sounded like fun, actually got me to put pen to paper and complete a story before I ever realized what I'd undertaken?
The main characters: Caleb and Olivia.
I saw the ending to their story so clearly, and that made me want to get to know them better, both individually and as a couple. What circumstances got them to that ending? As I began to answer that question in bits and pieces, I truly began to see a couple that fascinated me, and in that I found my inspiration. They became a couple I would want to know in real life. Actually, they were a couple that I wanted to be a fly on the wall and witness their love as it happened . . . which is exactly what we get to do as readers.
Caleb and Olivia are opposites. As a writer I'm not a big fan of writing characters who are similar to one another. The tug and pull between men and women is what makes good romances work. Caleb, though a kind soul, can be fierce and rough around the edges. He works hard to control the dark half of himself that is capable of great violence and pain. Olivia is soft, musically gifted and can be naïve on many things. But she is tough when she needs to be and understands Caleb in a way few do, mostly because she has broken down his barriers which allow her in. Through her, he can see a future he never dared dream for himself. He has found something to fight for. Olivia is the first real thing he's wanted since becoming a vampire.
These characters inspired me. They inspired me to become an author and are people I would want to know. I hope you will check out my Charmed Trilogy and become as fascinated by them as I have.
*****************************
About the Author
Christine is a graduate of Washington State University where she received a BA in Interior Design. And true to form of using mostly her 'right brain', she splits her time between her commercial design career and her imaginary world of writing. She lives in the scenic Pacific Northwest where she enjoys hiking, camping and photographing many of the wonderful places that served as inspiration for her Charmed Trilogy. Her biggest reward in life is any given day when one of her books connects with a reader because she herself is such a lover of reading. Some of her favorite authors include Lisa Kleypas, Julia Quinn, and Kimberly Derting.
Find the author:
Website
Facebook
Twitter
Goodreads
The charmed The Charmed Trilogy, Book 1
"This has to be a dream. This has to be a dream. This has to be a dream."

Olivia Ann Greyson sees only one future for herself – to compose and perform the music she has loved since she was a child. But that future changes in an instant when a commuter train taking her to the city crashes and is attacked by, unbelievably, a coven of vampires! As the rabid creatures feed their thirst on the surviving passengers, Olivia is spared from an unthinkable fate because of the intervention of another vampire – Caleb Wolfe, a figure from her past who, for reasons he doesn't understand himself, would do anything to protect her.

After one familiar touch, Olivia recognizes the man behind the vampire. Soon love and a powerful supernatural connection begins to grow between them. But with that connection Olivia starts to notice startling changes happening within herself, and violent events make it clear that the vampire coven which wanted her the night of the train crash won't stop until they have her.

Time is running out for Olivia and Caleb to discover why all this is happening. And the answers they find may painfully tear their new found love apart.
The charmed Souls The Charmed Trilogy, Book 2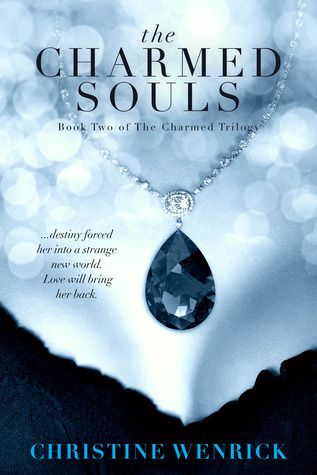 "It was the blood! The blood was somehow doing this to me!"

Olivia Ann Greyson is a Charmer, a Dhampir with the power to lure the supernatural world's most dangerous of creatures – and she's in an impossible situation. She must leave behind Caleb Wolfe, the strong, protective vampire she has fallen madly in love with, in order to learn how to protect herself from the vampires, shifters and demons that will be drawn to her for the rest of her life.

Human Guardian, Alec Lambert, has been assigned to see to Olivia's training by the organization he belongs to, which is known simply as The Brethren. He takes Olivia to the group's stronghold in the mountainous regions of Alberta, Canada, where she discovers the answers to her family's painful past and the extent to which those hunting her will go to capture her. But she also uncovers many secrets and even more questions about this mysterious group she has trusted to protect her – secrets that will have her fighting to get back to the man she left behind.

. . . but will it be too late?
The charmed Fates The Charmed Trilogy, Book 3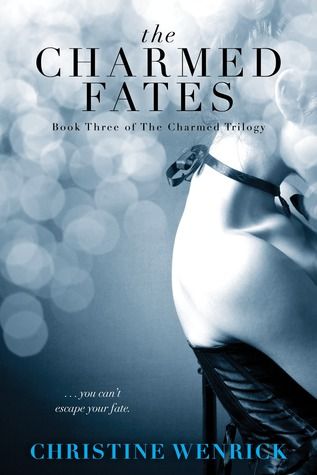 "You think you know him better than I do? Interesting . . . and so boringly human."

Over a year has passed since Olivia Ann Greyson discovered that she is a Charmer, a Dhampir fated to be part of the violent supernatural world that surrounds our human one. In that time, she has strengthened herself physically, learned of her family's secret past, and found a deep and abiding love with the strongest man she has ever met, Daywalker Caleb Wolfe. But Olivia's biggest challenge still lies ahead of her . . .

Dark vampire lord Luther Davin has been obsessed with capturing Olivia so he can use her special gifts for his own reasons. As Caleb and Olivia try to make a new life together with their coven, the Nightwalker's attempts to capture her only intensify and inadvertently bring an unwelcome visitor from Caleb's past barging back into his life.

She is Caelestis—Celeste to the modern world—and she claims to be Caleb's first and rightful mate. Although Olivia has grown confident and secure in her relationship with Caleb, she soon realizes that Celeste sees herself as no less than a goddess among mere mortals and will stop at nothing to get Caleb back—which means Olivia herself must die!

When these two threats collide and fate steps in to pull Olivia away from her new family, will she be ready for her darkest hour and her greatest battle?
***Up for grabs on this tour is a $50 Amazon giftcard and a signed copy of The Charmed to one lucky winner and an ecopy of The Charmed to three other winners. Enter via the Rafflecopter below!***
a Rafflecopter giveaway