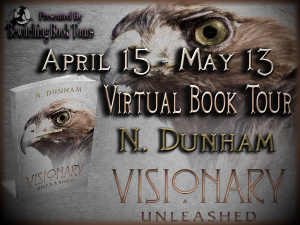 Thanks to Bewitching Book Tours for hosting this blog tour. I have the author of Visionary: Unleashed, N. Dunham here today talking about her experience writing the book. Welcome!
*****************************
When writing this book, I experienced an unusual amount of red-tailed hawk sightings. Although, I tend to see them quite often, it seemed like whenever I would think about a scene or a particular part in my book that I was working on, a red-tailed hawk would appear. There were days when I would spot three to four hawks for days straight.
Seeing the hawks brought a feeling of comfort and excitement. If you research it or look on the internet, you will find that hawks relate as a messenger in Native American culture as well as being protectors and visionaries of the air. Some say that the hawk has direct ties to the Kundalini, the seat of primal life force.
When researching this magnificent creature I discovered that many people believe that this bird of prey has a magical presence. In my book, I strategically picked specific spirit animals for each zodiac sign. The red-tailed hawk is one of the three spirit rare animals that the lead character, Aislinn, might have. During Aislinn's journey of understanding why she was given psychic powers and trying to stay alive from the ruthless secret agency, Aislinn is conflicted about which spirit animal she possesses.
She continues to have visions of the red-tailed hawk, but knowing that the hawk is one of three extremely rare spirit animals, she tries to convince herself that she is the prairie falcon, a spirit animal of her zodiac sign, Libra. Although, she has continuous encounters and dreams of the red-tailed hawk.
If she truly has the red-tailed hawk as her spirit animal, what does this mean for her future? Will she become immortal? Can she be with Sebastian, whom she whole heartedly adores? While Aislinn explores her spirit animal, you can do the same!
Check out your spirit animal on my website:
www.ndunham.com
*****************************
About the Author
N. Dunham is the author of the Visionary Trilogy~ A young adult fantasy series that incorporates psychic phenomena & spirit animals!
N. Dunham's interest in reading and writing didn't come until early adulthood. She enjoys works of many genres and has a passion for the arts.
VISIONARY-UNLEASHED was inspired by New England's natural beauty and wildlife (especially red-tailed hawks).
Find the author:
Website
Facebook
Twitter
Goodreads
Amazon Author Page
Visionary: Unleashed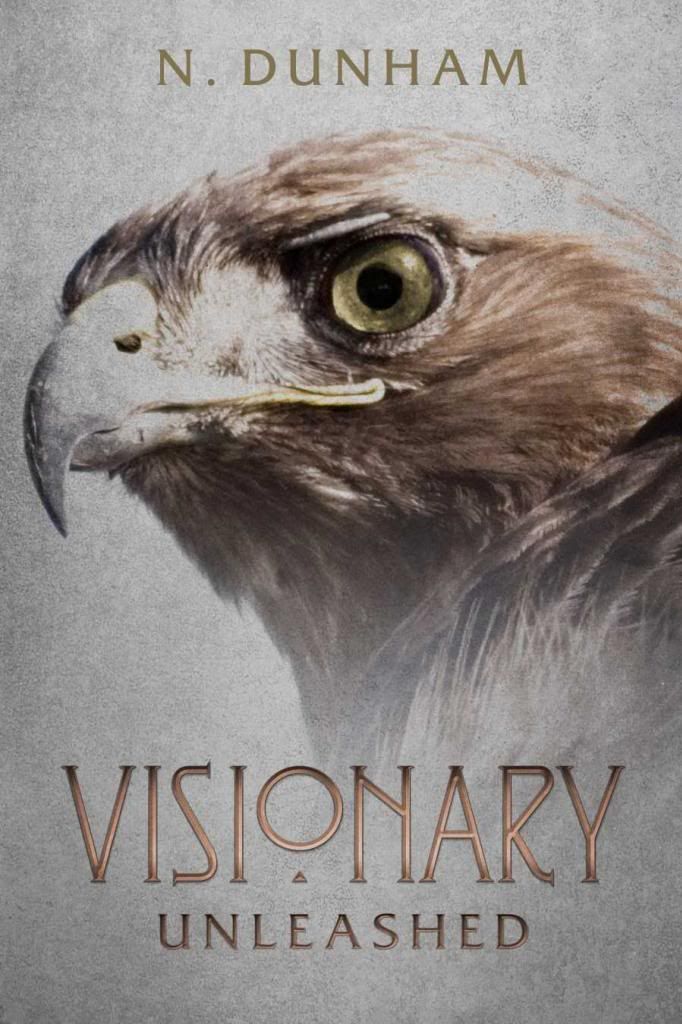 Sixteen-year-old Aislinn Lee Murphy accidentally unleashes her hidden ability to see things before they happen, making her a Visionary. But little does she know that this amazing gift comes with a severe price. She must never tell a soul or she risks putting herself and her family in great peril.

A Visionary is someone who has been chosen to see the future and has the benefit of having spirit animals to guide and protect them, but there is a secret agency whose sole purpose is to terminate all Visionaries and Aislinn has become their next target.
***Up for grabs on this tour are giftcards and copies of Visionary: Unleashed. Enter via the Rafflecopter below!***
a Rafflecopter giveaway