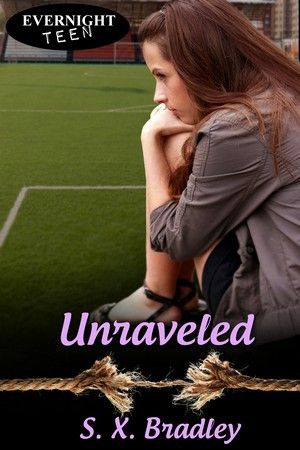 Summary:
Sixteen year old math whiz, Autumn, spends her days reading about serial killers and dreaming of becoming an FBI Profiler. She never dreams her first case will be so personal. Her world is shattered when she comes home from school and discovers her murdered sister's body on the living room floor. When the initial evidence points to a burglary gone wrong, Autumn challenges the police's theory because of the personal nature of the crime. Thinking that finding the killer will bring her family back together, she conducts her own investigation using her affinity for math and forensics, but her plan backfires and her obsession with the case further splinters her family. When her investigation reveals the killer is someone she knows, Autumn offers herself up as bait and sets a dangerous trap to unmask his true nature and to obtain a confession for her sister's murder.
Title: Unraveled
Series: N/A
Book #: N/A
Author: SX Bradley
Approximate Book Length: 276 Pages
Recommended Reader Age: 13+
Sexual Content: Mild
Thoughts:
There are a few key points to make about this book. First is that it is at times truly depressing. From the summary, I was expecting that Autumn would be upset over her sister's death and determined to solve the mystery, however I didn't imagine that the book would start off from the time her sister dies. The beginning is chillingly and devastatingly emotional and you follow Autumn through her grief as well as the mystery.

Second, Autumn is smart, strong, and independent. I honestly really liked her character, and the relationships she has with her cousin and her dad. I also greatly enjoyed her friendship with Caedon and how it progressed slowly and naturally. I adored Caedon and was sad to see his part in the climax of the story.

Lastly, the writing itself is pretty good. It's mostly consistent and while I found some of the elements of the mystery factor a little implausible (i.e. cops aren't that incompetent), it was largely a powerful book about grief and healing written very realistically. I didn't like the climax at all, because I don't think Autumn should have handled it herself or in that fashion nor was I particularly surprised. However, I did appreciate the time it took for all the loose ends to come together in the end.
In Conclusion:
If you're looking for a book about growing up and the bonds of family, and how they're tested in hard times, this is a very good and emotional read. The mystery is also pretty well written, keeping you on your toes until the end. Don't miss out!
Rating:


Links: