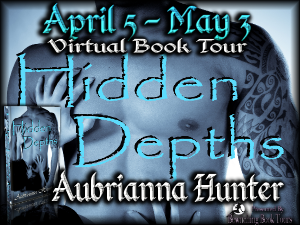 Thanks to Bewitching Book Tours for hosting this blog tour. I have Aubrianna Hunter here with deleted scenes from Hidden Depths. Welcome!
*****************************
Alternate Ending and Deleted Scenes
Every author has a file on their computer for deleted scenes. Things they have written that either needed more work, or simply didn't fit with the book. Hidden Depths is no different. In fact, the day before it was due to be submitted to my publisher, I deleted the entire ending. I had always pictured Hidden Depths ending as this great public revelation on Gia's part. Something to, I guess, prove her love to Josh. Something totally out of character for her. So, that's what I wrote. The ending actually took place at Shannon and Scott's wedding.
So, the book was done, all I had to do was send it in. But something was bugging me. I couldn't quite figure out what it was, but it just wasn't right. Saturday night, we are at a party at a friend's house, watching some fight or something. I stand up, look at my husband and tell him I have to go. Luckily we are only next door, so I run home and sit down at my laptop and delete the last eight thousand words of the book. Completely. I didn't even save it for future use. It finally occurred to me that it was just too far out of character for Gia. Yes, it was romantic, poetic, all of that, but it simply wasn't Gia. So I rewrote the ending. All of it.
There's another scene that is 'missing' from Hidden Depths, one that I have actually received some criticism for. The breakup scene between Josh and Deb... I wrote it, and it was in the original manuscript. But it didn't really work. It was written from Josh's perspective, because it was his book, not Deb's, and it seemed unnecessary where it was. So, I cut it. That one I actually saved, rewrote, and it is the opening of Hidden Desires. It
needed
to be from Deb's perspective, to be part of her story. It was superfluous in Hidden Depths. We already knew what Josh was feeling. Anyway, it works better from Deb's point of view, and offers a little insight into her 'lack of emotion' regarding Josh and Gia.
Sometimes, the original plans, the original destinations don't fit the people, and as an author, at least in my humble opinion, you have to be willing to adapt. To let the characters, the people, tell you where they're headed. Let them lead you to
their
destination, not yours.
*****************************
About the Author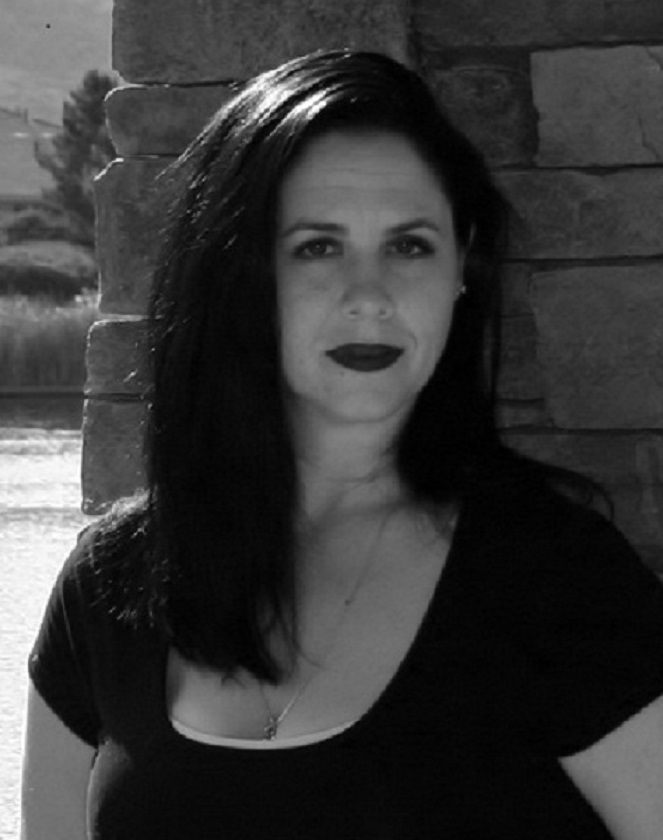 I am often asked; who is Aubrianna Hunter? And the truth is the answer isn't a simple one. Beyond being a dedicated wife and mother, I was raised by a Marine, and married into the Navy.
Needless to say I can go toe to toe with the most sarcastic people you have met, and can dish insults and curse with the best of them. I blurt wildly inappropriate things at precisely the moment when the room goes quiet, so much so that my co-author has nicknamed me Ted... Yes... After the bear in the movie.
Recently my husband has replaced calling me crazy with calling me "Creative", but the tone he uses to do it makes me question his sincerity. Though honestly, crazy is probably closer to reality. I like my hectic life, in fact I thrive in the chaos and would have it no other way.
Find the author:
Website
Facebook
Twitter
Amazon Author Page
Hidden Depths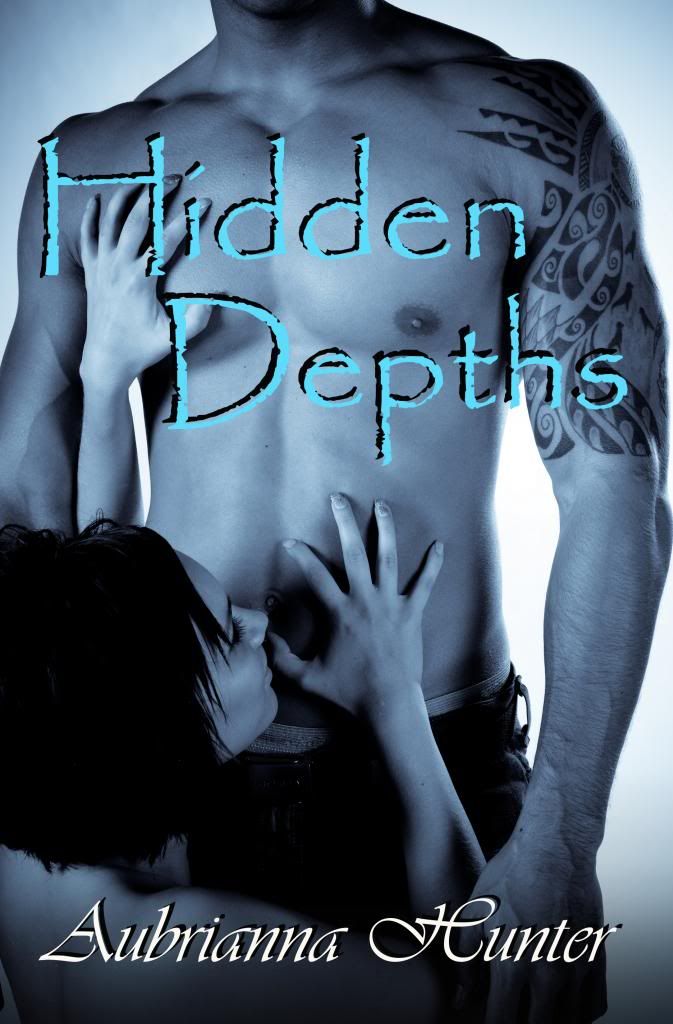 She is pierced, dyed and tattooed born on the wrong side of the tracks. He is a traditional white knight born of the proverbial silver spoon. Their meeting was an accident, the fact that they became even the most tentative of friends, an anomaly. The only real thing they had in common... chemistry. Lots of chemistry. Unfortunately, that wasn't enough and Gia knew it. Now, if only she could convince her body...

Josh had always walked the line, lived the life he was expected to live. He had, by all accounts, the perfect life; a corporate lawyer, a beautiful home, a family empire to run, and the perfect fiancee. He was well on his way. The only question he had... was that really where he wanted to go? Plagued by dreams, Josh fought all his natural instincts, denying not only what he truly wanted but who he was deep down inside. Until one crazy night when he gave in to his desires...

Could these two polar opposites have more in common than even they realize?
***Up for grabs at this tour stop is a Kindle copy of Hidden Depths. Enter via the Rafflecopter below!***
a Rafflecopter giveaway