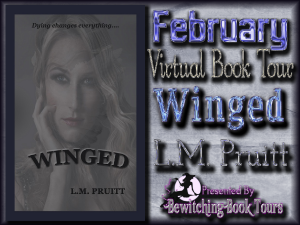 Thanks to Bewitching Book Tours for hosting this blog tour. Please welcome LM Pruitt to the blog!
*****************************
Old Friends: Re-Watching and Re-Reading
Recently I started re-watching Buffy the Vampire Slayer. Partially because it's been nearly a decade since I watched a single episode and partially because I was really, really bored. I wasn't even halfway through the first season before I started berating myself. Not for watching the series again—for waiting so long
to
watch the series. By no means am I a Joss Whedon fangirl, although I do have a lot of respect for the man as a writer and director (I saw The Avengers three times in the theaters and it wasn't all for Jeremy Renner). But the series is just so much fun—even with the demons, vampires and impending/actual death around damn near every corner.
I feel the same way whenever I crack open an old Nora Roberts or Jane Feather book. Same genre but very different writing styles and I love them both. Both authors have made me absolutely bawl (and I'm not a pretty crier) and they've made me laugh out loud in a room by myself. I know when I buy one of their books that I'm guaranteed a good read, no matter what the plot and time period is. Whenever somebody asks me for a good book to read, they're two of the people I automatically recommend.
People walk in to my apartment and see my bookshelf and say, "Wow, you have a lot of books." Then their jaws drop when I tell them there are three other bookshelves in the back bedroom. They like to ask me if I've read them all and they're blown away when I tell them yes. They're even
more
shocked when I inform them that I've read them all multiple times. I'm always asked why, just like I'm always asked why I have so many movies.
The answer is simple—a good book or a good movie is like an old friend. They provide a small measure of comfort and security in this crazy, mixed up world we live in. And sometimes they still manage to surprise you, long after you would have sworn such a thing was impossible.
And as far as I'm concerned, those are the best kind of friends to have.
*****************************
About the Author
L.M. Pruitt has been reading and writing for as long as she can remember. A native of Florida with a love of New Orleans, she has the uncanny ability to find humor in most things and would probably kill a plastic plant. She knows this because she's killed bamboo. Twice. As a result, she's not allowed to walk in the gardening department of any store without supervision. She's also not allowed in the card aisle of any grocery store without an escort since she'll spend thirty minutes opening cards and laughing for no good reason. She is the author of the best-selling Jude Magdalyn series, the Moon Rising series, and the Frankie Post series. She continues to make her home in Florida in spite of the heat and mosquitos and shares her home with two cats--one of them smart, the other not so much.
Find the author:
Website
Facebook
Twitter
Winged Coming Soon!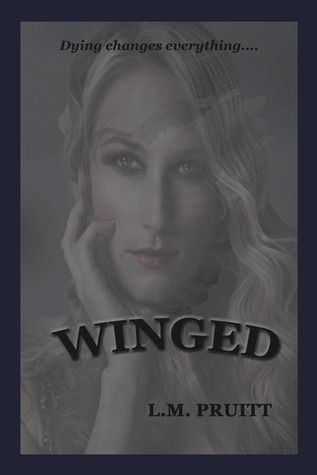 I fell from the Talmadge Bridge the week before I turned thirty.

I was given a choice: Go to Heaven. Go back to my life in Savannah. Or spend eternity fighting evil under the direction of the archangels.

I chose the demons--and the angels.

I chose the Winged.