Happy Friday! Because of my baby girl's due date, this is the last one of these for another long while.

Today I'm offering up 3 packs of bookmarks and 4 packs of postcards. The bookmarks include four Immortal Guardians by Dianne Duvall bookmarks plus four Immortal Guardians romance trading cards, two Tara Lain bookmarks, two Jennifer James bookmarks for Marked and Covert Craving, and a magnet for Wolf Protector by Milly Taiden. 2 of the postcards packs include a postcard of: Genetic Celebrity, Genetic Attraction, Snow Balls, Fire Balls, Hearts and Flour, and Brush with Catastrophe by Tara Lain; Darkness Rises by Dianne Duvall; Lucky Break by April Angel; and Wolf Fever and Caged Heat by Milly Taiden. The other 2 postcard packs have all those except Genetic Celebrity and Darkness Rises. Pictures below.

With so many prize packs up for grabs, I want there to be plenty of time for entries. This will run through the 30th, so that's a whole week! Tell your friends and let's spread the word about these awesome authors!


**OPEN TO US ONLY**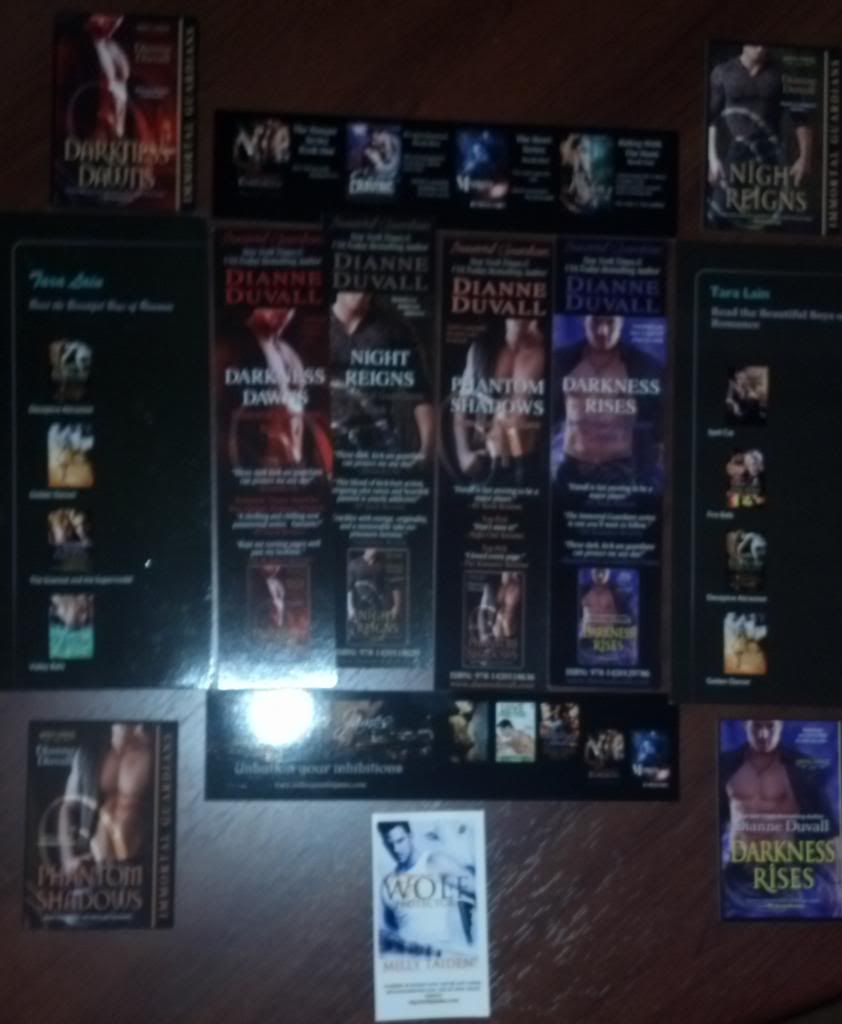 a Rafflecopter giveaway