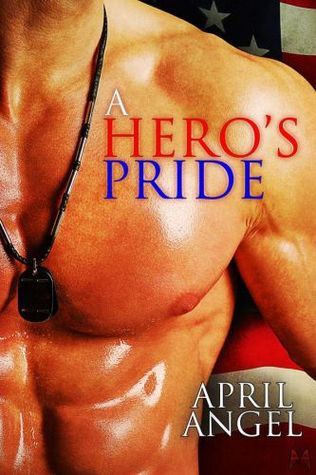 Summary:
Kayla Santomas has never been on a blind date. Ever. One bad marriage and way too many useless relationships have convinced her to allow her best friend to set her up. Tired of dating frogs, she decides she wants dinner with a nice guy as a birthday present to herself. Who knows? He might not be so bad. After losing part of his leg in Afghanistan, Ryan Mitchell lost interest in dating and even worse, the urge to get aroused. He finally gives into his badgering family and decides to go back into the dating world. What better way to do it than to allow his brother and friend to set him up? According to them, he needs the extra help. Sparks fly between Kayla and Ryan. Each quickly realizes that they want more time with the other. Hours rush past them in a blur. But when Ryan says something that Kayla misinterprets, will this be the end of a great night? Ryan will have to forget his pride and say what's inside in order to keep her.
Title: A Hero's Pride
Series: Wounded Soldiers
Book #: 1
Author: April Angel
Approximate Book Length: 40 Pages
Recommended Reader Age: 18+
Sexual Content: Explicit
Thoughts:
First off I just have to say that I'm jealous. Kayle compares Ryan's looks to someone and all I have to say I'm frickin' jealous! Anyways, moving on! This is another bitter sweet story for me. I felt there were a couple inconsistencies in the plot, but they're not blaringly obvious, so you can still enjoy the story around them. I prefer HEA endings, but this one felt more like a HFN, which is great, but I wanted more. The story really just felt too short.

That being said, I love how strong Ryan is and how he finds more confidence as the encounter progresses. I really love how open and honest Kayla is. She helped him both physically and emotionally with how she treated him. While the chemistry felt a little quick and easy, I totally ran with it and liked the story.
Bottom Line:
Who doesn't love a healing story, especially involving a wounded soldier? A Hero's Pride will tug at your heartstrings as well as your hormones. Don't miss out on this one!
Rating:


Links: