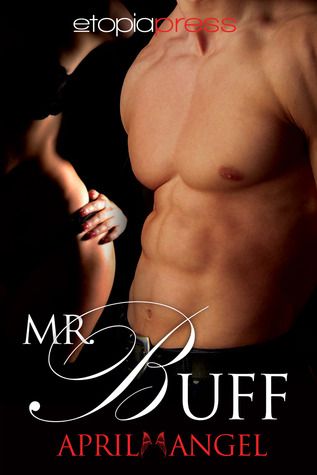 Summary:
Every morning, Alexandra drinks in the sexy vision of Mr. Buff through his office window across the street. He takes his workouts seriously, and Alexandra never misses the opportunity to see him return, sweaty and pumped, to his office suite to shower. Turns out Andrew enjoys the view just as much as she does and can't take his eyes off the woman who makes his blood roar. But when Alexandra bumps into Mr. Buff at a club, things go from visual to physical. And much to her delight, she learns that Mr. Buff is really Mr. Dominant. She loves spending time with him and getting to know him the way nature intended, but she's looking for more than a fling. How's she supposed to make Mr. Buff realize he's Mr. Right?
Title: Mr. Buff
Series: Sizzling Encounters
Book #: 1
Author: April Angel
Approximate Book Length: 67 Pages
Recommended Reader Age: 18+
Sexual Content: Explicit
Thoughts:
This one was bitter sweet for me. I like the premise and I liked the characters a lot, but the execution of the plot fell a hair short. It feels like there's more dominating sex than storyline, which I don't normally have a problem with, but it made the relationship feel shallow. It seemed more based on looks, because they didn't appear to know each other all that well other than how well they mesh in bed for a lot of the time. That being said, I thought the ending was adorable and the characters were ultimately endearing and romantic.
Bottom Line:
While at first the connection seems a little abrupt and easy, Mr. Buff doesn't disappoint and delivers a sexy and enjoyable story that shouldn't be missed!
Rating:


Links: