Thanks to Bewitching Book Tours for hosting this blog tour. I have Nikki Lynn Barrett, author of Baby Stetson and The Melody in My Head here today. Welcome!
*****************************
Songs and how they remind me of my characters.
Thank you so much for letting me come on your blog today! I really appreciate it. :)
Some writers work with music in the background. I'm definitely one of those writers. And it just so happens that I'm writing a series based on country musicians, so that works out well. Many times, I associate songs with memories, or people in my life, so it's a little natural that I would find songs that reflect my characters. I thought I would share a few of them.
Now, even though this book isn't part of my Love and Music In Texas, the song "Teenage Dream' by Katy Perry reminds me of my couple in The Secret Santa Wishing Well. Why? Well, for the pair, they felt like teenagers again, falling in love and giving into their desire for the other. So that song just kind of reflects that. Every time it plays on the radio or somewhere, I stop and think of the two.
For Baby Stetson, some songs that remind me of characters/scenes.
First off, Hard to Love by Lee Brice. I think that song fits Avery and Lucas. Lucas isn't the easiest person to deal with, especially right away, and so when I hear that song, it reminds me of the two of them. Think of this line from the song "I'm hard to love, hard to love, no I don't make it easy" And Lucas doesn't. He's hard to understand, he doesn't make the best decisions sometimes, but as the story goes along, he just wants to make everything perfect for Avery and he learns to put her first, even though he wonders why someone like Avery could see anything in him with his tortured past. The song certainly fits them.
Carrie Underwood's "Blown Away" is a perfect reminder of Baby Stetson. In fact, many times while I was writing and revising, that song would play, and it just so happened that one night it played while I was revising a scene involving a tornado. Yes, very fitting. :)
The Melody In My Head has quite a few songs that remind me of my characters and scenes.
Thomas Rhett has a new song called 'It goes like this" and he sings about wanting to write a song, and even has a 'melody in his head'....yes....I would say that fits this book PERFECTLY! Well, of course, because of my title and that line, but Jameson and Melody begin to bond over songwriting.
There's also a song by Sarah Darling called "How Dare You". I love that song, and it kind of reminds me of Melody because she doesn't want to fall for Jameson, but he does these sweet and sexy things that just grabs her every time.
So those are just a few of my Soundtrack songs for my characters in the book. Do you ever read a story and come up with a song that suits a character or a scene?
*****************************
About the Author
Nikki Lynn Barrett lives in Arizona with her husband and son. She's an avid reader, a dreamer, and loves everything about books. She runs a book blog, an online used bookstore, and writes various genres of romance. Nikki can also be found outside with her camera when a storm is near, snapping photo after photo. Her dreams of becoming a writer started when she was young, when she started writing books in one subject notebooks by the fifth grade. The Secret Santa Wishing Well is her debut book.
You can visit Nikki's site at:
www.nikkilynnbarrett.blogspot.com for more information.
She is working on her next book. Nikki would love to hear from readers.
Find the author:
Website
Blog
Facebook
Twitter
Goodreads
Baby Stetson - Love and Music in Texas Book 1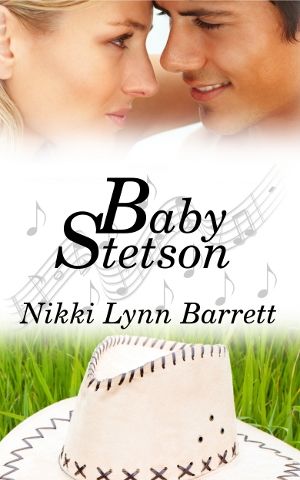 In small Texas towns, strangers come and go...

Left in a Stetson hat, on the steps of the local bed and breakfast, Avery Callimer came into the world on a wing and a prayer. Raised by loving adoptive parents, she's never lacked for love ... only the knowledge of her past.

By day she works at the inn, but by night ... Avery comes alive as lead singer in a band. Life was good ... stable, until new guests blew into town.

Some strangers come with secrets and lies.

Lucas Bennett is one such stranger. Drifting from one mess to another has left him jaded. Doesn't matter the dramas are never his doing. Giving it one last shot to make a fresh start lands him Harmony's Echo, Texas and smack dab in front of the tantalizing Avery.

Despite his best efforts to ignore the burn Avery's ignited within, he's intent to keep his distance. Secrets have followed him. Secrets he doesn't want Avery to know.

Each time they're near the other, things heat up like a brushfire on a dry Texas prairie.

But maybe, after the dust settles and the smoke clears, love can bloom with a fresh start.
The Melody in My Head - Love and Music in Texas Book 2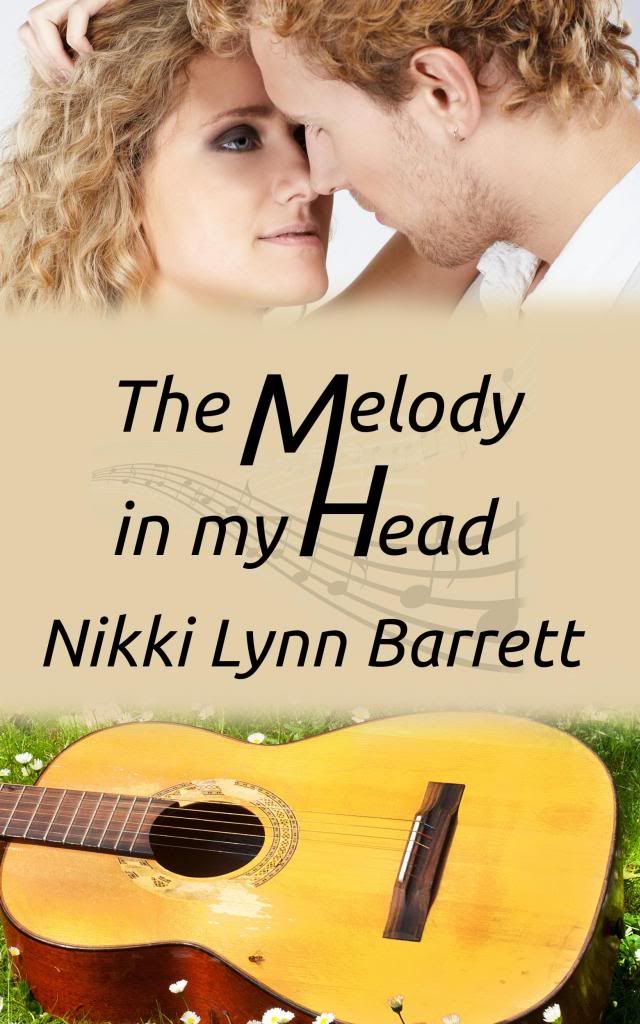 Welcome back to Harmony's Echo, Texas.....

Melody Roland is on the run from the one person she trusted completely. One who hid a dark past she could never have imagined. When a pregnant woman on the bus she's fleeing on goes into labor, Melody rushes to her aide. Now she finds herself stranded in a tiny remote town just off the highway, with no way to her original destination.

She's alone, on edge, and unsure who to trust. Her instincts scream to get far away and fast. But how and where?

Jameson Grant struggles through the roughest year of his life. Suffering from the loss of his father, one grief stricken night, he made a mistake. One which cost him the only woman he's ever loved. Each lonely day he's faced with the constant reminders of how quick things can change. Throwing himself into the one thing he has left, his music, helps dull the pain he fights to keep hidden. His last salvation begins to crumble as things spiral out of control and he has no choice but to face the 'music' of his past.

The last thing he needs or wants in his life is a woman with more trouble on her heels than the best of country music lyrics. But Melody sings a sirens call within him that can't be ignored.

Jameson and Melody bond in ways stronger than either could have imagined, but one dangerous person from her past may threaten it all...

If she doesn't flee before he can convince her to stay, and that some love songs last an eternity.
***Up for grabs on this tour is a $20 gift card (Amazon or B&N). Enter via the Rafflecopter below!***
a Rafflecopter giveaway