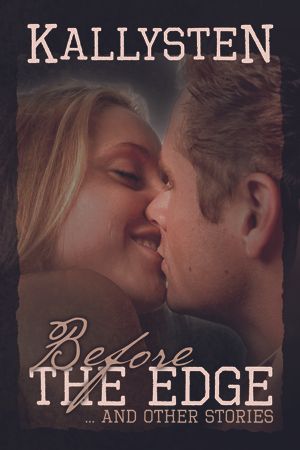 Recap:
To Lisa, The Cliff was just another bar, another competitor to scope out before planning her own club to open. When she falls under harassment from a patron and is rescued by the sexy owner, that changes. Brett's new to even speaking to a vampire, much less being around one regularly, but finds himself intrigued by the woman behind the fangs, and decides he wants more…
Title: Before The Edge
Series: On the Edge
Book #: 1
Author: Kallysten
Approximate Book Length: 76 Pages
Recommended Reader Age: 18+
Sexual Content: Moderate
Thoughts:
I enjoyed this story. It's always fun to read about vampires and the various ways they're portrayed, and here Lisa is portrayed as both a predator and your average woman. Brett is a typical bar owner married to his work, and gets a little more adventurous as things heat up between himself and Lisa, until of course old betrayals come back to haunt him causing a rift between them.

I like Brett and his relationships with other people in his life, and I like how Lisa is when she's with him. That being said, I was really uncomfortable with the lack of monogamy from Lisa and the fact that Brett didn't really seem to mind. I am the kind of person who believes in honesty, even if it's regarding an affair (it's the hiding and lying makes the sh*t hit the fan), so I love that Lisa is open about that side of her nature. However, I'm still the type of person, and reader, that prefers a monogamous HEA (happily ever after for those not in the know), so that hurt the story considerably for me. Overall, I still enjoyed the couple's journey and am interested in reading more about their future.
In Conclusion:
A compelling vampire story that leaves you wanting more, Before The Edge is a tale about a vampire and a human finding each other surprisingly endearing and venturing into the future together despite the obstacles they face. It's a nice sensual read for leisure time.
Rating:


Links: