I found Tyler Robbins through a blog hop, which is actually a pretty good way to meet new people, in case you were wondering. I read the blurb and an excerpt and was totally intrigued by this book,
Beyond Honor
, and after commenting on that, was granted an opportunity to review it!
After reading the book and talking to the author, I feel the book is even more special, and I feel honored to know the author. I love when someone has a cause and it coincides with their passion. It makes believing in what you do all the better. Add in the fact that she's still just your average American and totally down to Earth, and I'm just such a happy camper right now.
Read my interview with Tyler Robbins below, and see if you're not just as enthralled by her as I am!
Have you always wanted to be an author?
I have always written, though in my younger days, I leaned more toward poetry.

After marrying and having children, I settled into the wife/mommy routine and had little time to do things for myself.

When my husband passed away in 2006, I decided serious changes were in order and that included doing things I had always wanted to do. Writing topped the list.

A cruise was the other thing and I can happily say that I took a cruise with a few friends in 2010 and later that year became a published author. Now, it's time for new goals.

What inspired Beyond Honor?
Beyond Honor was inspired by the parents of one of my youngest daughter's best friends. The husband, Jeff, is a military man and he relayed some experiences he'd had in the military where gay and lesbian soldiers were concerned. He felt those stories deserved to be told and although Beyond Honor is not based on any specific person or event, I agreed.

I hoped the story would represent anyone who had experienced the ordeal of "coming out" and being faced with adversity while trying to come to terms with new love, family acceptance and the rest of the world's prejudice. So far, I think it's done that.

You write under two separate names, Robin Badillo and Tyler Robbins, why is that?
Ah! The big pen-name question. Some may speculate that because Beyond Honor is a gay themed story that I was protecting Robin's persona, when in fact, it was the other way around.

My stories under Robin Badillo are mostly paranormal and southern themed romance (and yes, all heterosexual), and I didn't want Beyond Honor to be overshadowed by those genres.

I felt Tyler needed her own outlet and keeping her apart gives her the room to do her thing without being outnumbered by vampires and country boys. Though Jared and Michael are definitely two fine examples of good ol' Texas boys, if I do say so myself.

Do you have a favorite story that you've written, or one you're most proud of?
Beyond Honor means the most, though all of my stories are special in their own way.

Are you a pantser or a plotter? Do you outline plots for your books or just write as it comes to you?
Mostly, I'm a pantser. A plot will usually come to me on the form of a conversation or a short snippet of a scene between the hero and heroine... or hero and hero in this case, and I generally build on the story from there.

Sometimes my muse gives me information in lumps and sometimes I have to wait for the characters to reveal themselves in smaller doses. Very rarely have I ever mapped out an entire plot, however I usually know where the story is headed from the start, it's just not always chiseled into stone.

What is the atmosphere like when you sit down to write? Do you have music playing? Perhaps a drink and munchies or something?
My needs have changed as my writing has evolved.

In the beginning, I loved music, usually classical, playing in the background. Some dramatic scenes have required other genres at times.

Now though, I've found I can lose myself much easier with no sound at all, just the clicking of my keyboard and the voices in my head to set the mood.

When you're not writing, what do you like to read? Who's your favorite author?
I really have very good intentions to read, but it's one of those things I literally have to "make" happen. Like new parents trying to make "husband and wife" time after a new baby is born.

When I do grab a few uninterrupted hours, I try to read from authors I've met through writer's groups and other social networks because I've discovered amazing stories I wouldn't have found by sticking to the mainstream bestseller's lists.

Do you have any advice for aspiring authors?
My advice to aspiring authors has remained pretty much the same for a while now-- to develop tough skin because there's a critic at every turn.

However, my take on this has progressed just a bit.

A new writer needs to find other authors with a bit more experience, build a relationship with them, and critique each other's work. Friends and family may not be trained to catch mistakes, or understand how important the flow of a story should move, whereas other authors can point these things out easily.

Your mind must function like a sponge though. The more you learn, the easier that first draft is to get right the first time around…but don't expect it to happen overnight. Nobody's perfect. :-)

Can you share a few random facts about yourself unrelated to writing?
A few random facts about me, unrelated to writing would be that one, I am a big fan of the television show, Supernatural. Jensen Ackles is, in my mind, the perfect man for me and not just as his character, Dean Winchester.

I also have a thing for gangsters, so you better believe I watch HBO's Boardwalk Empire. Nucky Thompson is one of my favorite bad-guys. I also love serial killers who kill other serial killers, so Dexter and I have become quite intimate the last few years, too. ;-)

And finally, I'm a big fan of football!! My son and I get a little rowdy on the weekends between August and February, especially if our favorite teams make it all the way to the Superbowl.

I'm a Houston Texan's fan, since I live just up the road, but I loves me some Saints and Patriots, too. (Please excuse the bad grammar, but it's football!!!)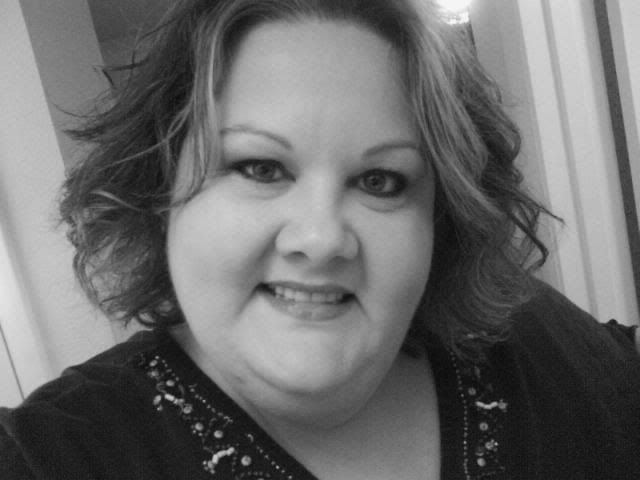 Robin Badillo lives in a small Texas town and is the mother of four nearly grown kids. Two boys, two girls. She's always loved reading, but rarely has the time to sit down and do a lot of it. In fact, she probably reads more now than she ever has before.
Robin loves movies of all genres, classics and westerns included. She's an action fan, and loves a good mystery or thriller. She thrives on the shock factor of 'who done its' and really enjoys it when the good guys win.
She's not the stereotypical writer with a stubborn, fluffy cat, who listens adamantly to her ramblings. But, she does have a mutt named Maxie, who provides comical relief and has been known to give her headaches from time to time.
Robin is enjoying stepping out of her comfort zone and pushing the envelope on the stories she writes and hopes that her readers are just as thrilled as she is with the chances she takes. After all, without them, there is no reason to write.
As a final note, Robin's also a firm believer in the saying that… Grey Hair is God's Graffiti! Find her
here
and
here
.
Beyond Honor Available Now!
Army Medic, Private Michael Crest, is quite content in his life with the exception of one thing—he's in need of a good man and has his sights set on another medic, Specialist Jared Prophet.

The problem? Jared's in deep denial about his sexuality.

After an unexpected, erotic exchange, Jared decides his only recourse is to distance himself from Michael and plans a trip to his family's lake-house with friends, which would have worked, if one of his friends hadn't invited Michael to tag along.

As a tropical storm hits the Texas Gulf Coast, the two men give into unbridled passion. But more than the weather gets rough when the storm passes and Jared learns his parents are among the missing.

Can the lovers endure the fallout or will unearthed truths prove more devastating than any natural disaster?

After all, just because they aren't gonna ask, doesn't mean they want you to tell…