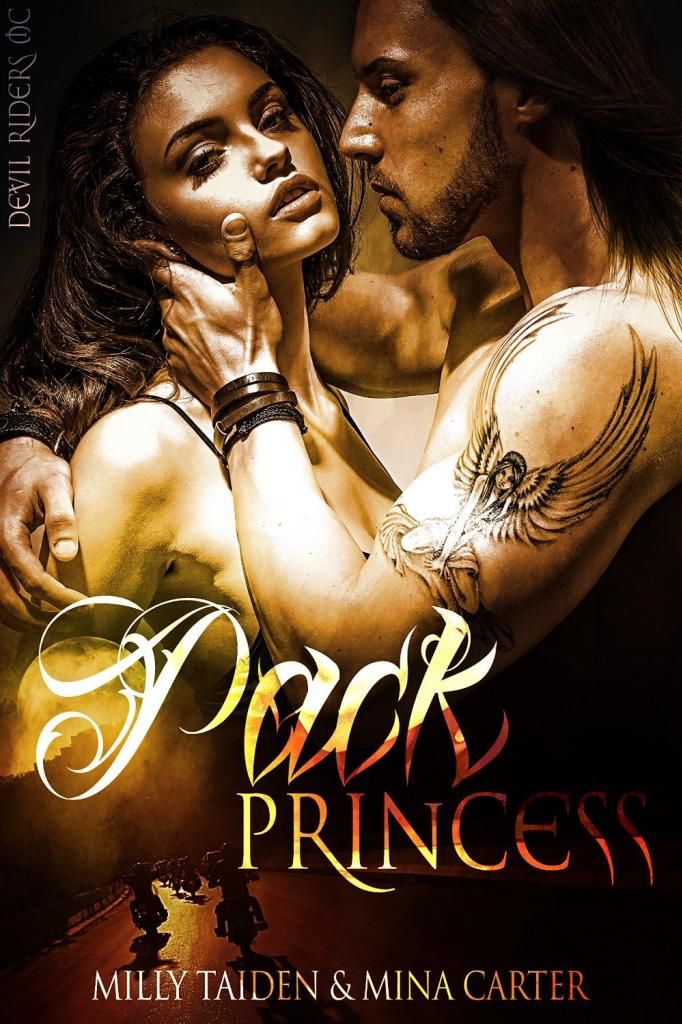 Summary:
A single night of passion, or the one meant to be…

Evva Castillo knows she's a pack princess. Duty to her family and her pack will always come first. But duty turns to hardship when she's ordered to marry someone she doesn't want. Can her hope for a night of wild fun bring her the courage to do her duty?

Razor is the leader of the Devil Riders MC. They're tough, rough, and dangerous enough that no one dares to enter their sanctuary. Until a daring princess shows up to cause trouble, stir his libido and give him a run for his money.

When the time comes to let her go, can he watch her walk away or will he finally face the past he's been running from…
Title: Pack Princess
Series: Devil Riders MC
Book #: 1
Author: Pack Princess
Approximate Book Length: 56 Pages
Recommended Reader Age: 18+
Sexual Content: Explicit
Thoughts:
For such a short book, the world building is pretty decent. Being so short, the love scenes pretty much dominate the book, but it's still got a good story. I loved the wedding! It's all a little predictable, but I didn't care because I enjoyed it anyway. I hope to see more from this series (or potential series) as there are various beasties that could show up!
Bottom Line:
Pack Princess is a sweet and very sexy read that leave you with a big grin. Pick this one up for a quick awesome read!
Rating:



Links: