Thanks to Wickedly Innocent Promotions for hosting this blog tour. I'm sharing my review of Milly Taiden's latest release Curves 'Em Right.
*****************************
Summary:
Daniella Flores is looking for a good man. A man who will accept her as she is and go crazy for her curves. So far she's had no luck in the romance department and is worried she might never find the right one. When Mrs. Wilder of the PDA offers to help, Dani is all for trying anything. Mrs. Wilder promises to find her love, romance and hot sex. What woman in her right mind would say no to that?

Kane and Blake have been searching for a mate to complete their Alpha triad. There's just one problem: they've yet to find a woman they both want. Not to worry, Kane's mother comes to the rescue and brings in the PDA. Unfortunately for them, Mrs. Wilder has something up her sleeve and it's not a bra. When they meet their mysterious date, they know she's the woman they need.

A masquerade ball brings Dani and the shifters together. The two men who are really good friends with Dani's overprotective older brother. She'll get one chance to finally live the fantasy night she's always wanted with the wild wolves. Besides, it's not like they could really want her for a mate. It will take some maneuvering for Kane and Blake to keep Dani, not lose their friend and their pack, and prove her curves are the only ones they want.
Title: Curves 'Em Right
Series: Paranormal Dating Agency
Book #: 4
Author: Milly Taiden
Approximate Book Length: 186 Pages
Recommended Reader Age: 18+
Sexual Content: Explicit
Thoughts:
The heroine in this one started out refreshingly strong and full of conviction. As time went on, she just came off as putting on a strong face, when she was really insecure about her body. If she were really that comfortable in her own skin, she'd stop obsessing over it so much. The final conflict was awkward plot wise. Other than that, the ending was nice and all, but overall, the whole thing just lacked substance for me.
Bottom Line:
Curves 'Em Right is a sexy ménage story that was a quick hot read with a HEA, but is uninspiring. It's worth checking out though for the sizzle.
Rating:

Links:
*****************************
About the Author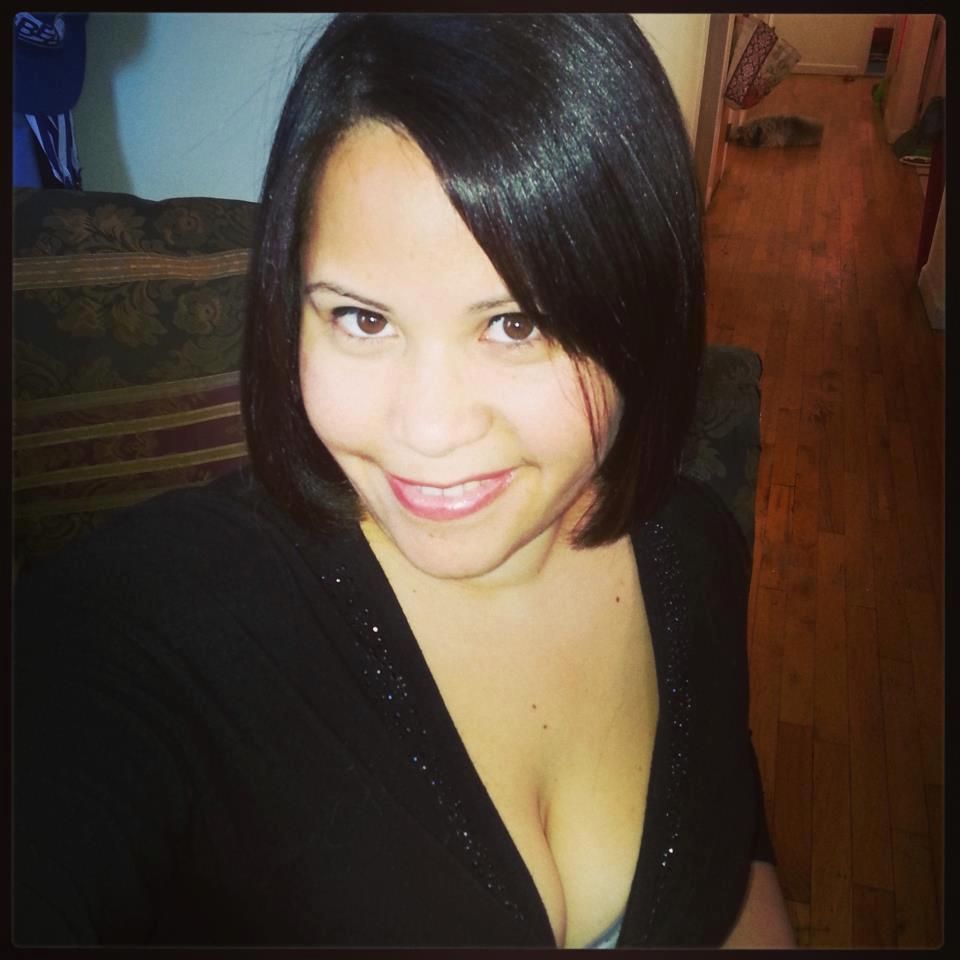 Hi! I'm Milly (AKA April Angel) I love to write sexy stories. They're usually either paranormal or contemporary with a large dose of heat. My paranormal stories can be anything from wolf-shifters (my favorites) to witches, demons and anything in between. I was born the prettiest part of the Caribbean known as the Dominican Republic. Currently, I live in New York City with my hubby, the bossy kiddo and our little dog "Needy Speedy". Don't ask.
When I'm not working some really long hours at the day job, or hanging out in the awful life-sucking invention known as Facebook, messaging my bestie in the UK or shopping with my sis Julie, then I can be found watching scary movies. Buuut when I'm not doing that, I'm usually writing because the voices won't shut up.
I am addicted to shoe shopping, chocolate (but who isn't, right?) and Dunkin' Donuts coffee.
Come by and visit me! I love to meet new readers!
Find the author:
Website
Facebook
Twitter
Goodreads