***This book was originally reviewed for GraveTells.***
~~~~~~~~~~~~~~~~~~~~~~~~~~~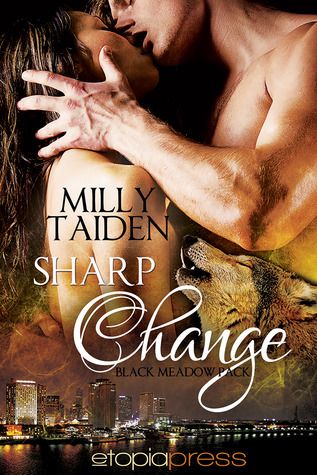 Summary:
Sophia is a geneticist studying the shifter gene after her sister was changed into a wolf shifter. In a freak accident in the lab, she's infused with the genes of both a cat and a wolf. Chase is the pack alpha and he's pathetically in love with Sophia after meeting her when her sister joined the pack. After her accident, Sophia goes to her sister's for a get together and the sparks fly between her and Chase, but neither fully understand why. Chase helps her through her first heat only to discover that others know of her research and will do anything to get ahold of her. Everything between them will be put to the test.
Thoughts:
There was a lot I enjoyed from this story, with a few things that bothered me just a tad. First, this is book one in the series, but there were several times throughout particularly the first half of the book that I felt like I had missed a story and that was a little distracting. I also thought there were some unanswered questions in the end and that it happened a little too quickly; I think it could have benefited from an epilogue.

The world building was very good, giving relevant information without anything extraneous to overwhelm the reader. There are hints to more in that world which is cool, because it leaves the door open for future installments to go anywhere. There was really only one thing that stood out to me as a little implausible – the ability to scent the gender of an unborn child within the first couple weeks of pregnancy.

As for the characters, all were great. Julia is Sophia's sister and mated to River, Chase's brother. They were cute together, even if Julia was a little dramatic. I absolutely adored Chase and Sophia is fun, but I did feel that as smart as Sophia was, she should have been able to figure a couple things out prior to having to be told.

The love scenes are explicit and hot and do not lose intensity throughout the story, which is always nice. I've come to enjoy this author's work and this one did not disappoint.

Sharp Change is an exciting story with compelling characters. If you're looking for a very sexy romantic suspense, I definitely recommend it!