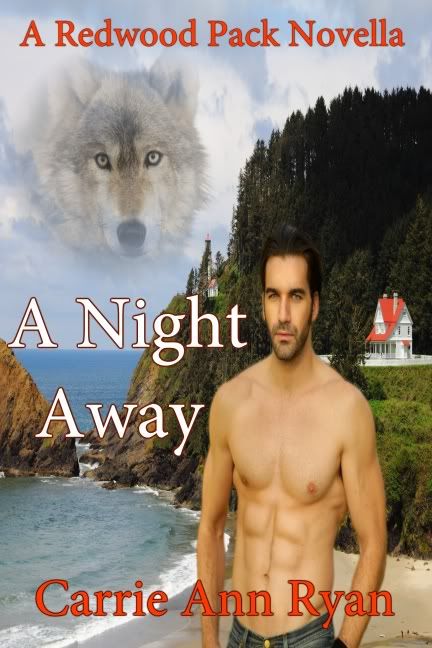 Recap:
Kade and Melanie have been mated for almost 2 years, and they've been through a lot with their family. With so much pack responsibility, and being in their first year as new parents, it's getting to be overwhelming. They need some time to themselves, to reconnect. They need a night away.
Title: A Night Away
Series: Redwood Pack
Book #: 3.5
Author: Carrie Ann Ryan
Approximate Book Length: 38 Pages
Recommended Reader Age: 18+
Sexual Content: Explicit
Thoughts:
This is a novella set between books 3 and 4 of the Redwood Pack series. It's just supposed to be a little add-on, so to speak. However, I think it may be my favorite in the series! It returns us to the very first couple we met, and shows us the chemistry we loved from the very beginning. It's sexy as hell, and incredibly sweet as we see through the eyes of two devoted first-time parents. We also get to see more of the human side of the pack, as Willow and Mel compare notes on being mothers, and Hannah as she opens up about wanting that for herself and her men. We also see Kade chilling out working with his brothers. It's so great to see them as more of a family than a pack of close-knit werewolves.

I'm no expert on child development, nor have I had children of my own, so I can't say anything definitive about the plausibility of Finn's (the 11mo baby) behavior and all, so I'll stay away from that, but I do have a close friend who had her first baby almost two years ago. Remembering what she went through - adjusting to the baby, and struggling to find a balance between being herself, being a wife, and being a mom – I thought this novella was very realistic in how Kade and Mel were feeling. My heart just melted.
In Conclusion:
My favorite so far, A Night Away turns up the heat, and tugs at the heart strings. It was an awesome little side trip in the Redwood Pack series.
Rating:



Links: