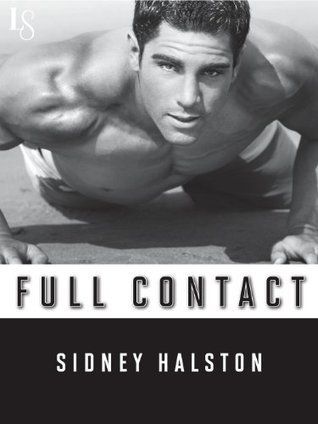 Summary:
How could she have been so stupid? When Jessica Cross decides to give her violently jealous boyfriend—the otherwise influential and charming Dennis Stavros—a second chance, she very nearly becomes a statistic. After weeks of healing from a broken rib and collapsed lung, and with Dennis behind bars, Jessica finally feels ready to come out of hiding. But will she ever be able to take a chance on love again with someone new?

Mixed martial arts fighter Slade Martin knows he has a bad reputation. Hell, he's probably earned it. So it won't be easy to convince beautiful, vulnerable Jessica that she can trust him—that from the moment she walked into his life, she's been the only one he's wanted. Powerful and confident, Slade knows he can honor his vow to protect Jessica body and soul. Winning her heart will be another matter . . . but a woman like Jessica is worth the fight.
Title: Full Contact
Series: Worth the Fight
Book #: 2
Author: Sidney Halston
Approximate Book Length: 262 Pages
Recommended Reader Age: 18+
Sexual Content: Moderate
Thoughts:
Jessica and Slade are awesome together. That's just all there is to it. They have a comfortable relationship with each other and their chemistry is hot, yet sweet. Their progression around the bases so to speak was just plain cute. Slade's past is both funny and obnoxious in that Jessica has to face a lot of his "exes" and that would wear on me were I in her shoes.

Now it's better if you read book one first, but this actually stands pretty well all on its own. Pretty much everything you need in terms of references to book one are provided for you in a smooth recap when necessary. The story was emotional and exciting and well-paced. The ending itself was so freaking sweet it was almost nauseating! I couldn't be happier with their ending and I look forward to the next book as we were introduced to a few new key players with romantic potential in this one.
Bottom Line:
Full Contact is a page turner with a lot of sizzle that will take you on a heck of an emotional ride. I definitely recommend this awesome read!
Rating:



Links: