***This book was originally reviewed for GraveTells.***
~~~~~~~~~~~~~~~~~~~~~~~~~~~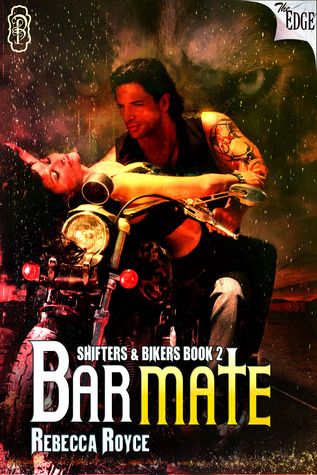 Summary:
Wolf-shifter Yvette Nelson is incredibly bored with her job as a waitress at Gunther's Bar. Until one night, when a man she's never met enters the place. He makes her wolf want to come out and play—she has to have him.

Stark just wanted a beer. But Yvette brings out yearnings in him he didn't even know he had. Together, they'll find that letting go of inhibitions can open up all kinds of fun times, like a chance at forever.
Thoughts:
This was a good and hot little story, but I felt like I was missing something like little scenes here and there. It also feels incredibly short, which I know is the point, but this one feels too short like it was cut off too abruptly instead of ending smoothly.

That being said, the relationship itself is hot. Both parties seem to be the dominating type, but they have no problem giving and taking with each other. Yvette as a shifter is particularly unafraid of taking charge, but Stark can stand right up to her and understands her. Endearing and intriguing, leaving you wanting more.