In Victoria Vane's second Hot Cowboy Nights book, ROUGH RIDER, readers' hearts may in fact soften to the rough and bitter Dirk Knowlton they met in Hot Cowboy Nights #1, Slow Hand.
*****************************
A big thanks to Buffy's Ramblings for sharing an excerpt with their readers so y'all can get to know a little bit more about the rough and tough hero of ROUGH RIDER. Be sure to enter the Rafflecopter for a chance to win one of three copies of Slow Hand by Victoria Vane!
Enjoy!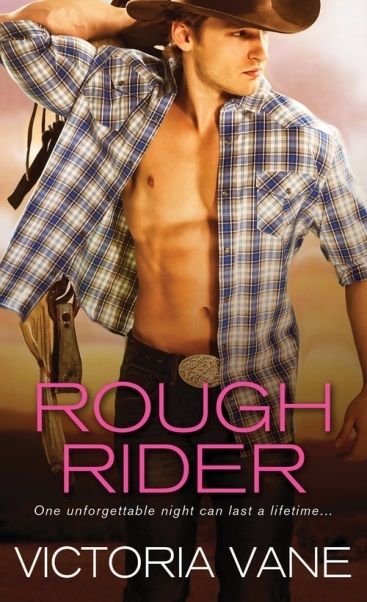 Two wary hearts …

Janice Combes has two loves, bucking bulls and Dirk Knowlton. But Dirk only has eyes for a dazzling rodeo queen. How can Janice ever compete while mired ankle-deep in manure? Exchanging playful banter with Dirk is all Janice can expect—until the stormy night he knocks on her door dripping wet and needing a place to crash.

Different Dreams…

Dirk Knowlton is living the cowboy dream. Life should be good—roping, branding, backing broncs, riding bulls, but there's a void he can't seem to fill. After getting hung up by a bull, he wonders if this is really the life he wants. Restless and rebellious, he bolts…but there's a certain cowgirl he can't forget.

When a battle-scarred Dirk returns to his Montana ranch he's determined to hang on at any cost. Janice has come back home to lick her own wounds. When old dreams turn to dust, can two wary hearts take another chance on love?
~EXCERPT~
Janice grimaced. "Look, Dirk, I've been around long enough to recognize his type. Grady blows about as much hot air as a Chinook."

His gazed narrowed. "Don't be fooled. He does blow a lot of smoke, but his bad boy act isn't an act, and he doesn't know how to keep his mouth shut either."

Her temper flared. If Dirk didn't want her, why shouldn't she go out with Grady? A drink or two was no big deal. "You didn't take my advice about the bull, why should I take yours?"

"Because you're a nice girl, Janice," he replied. "I'd hate for him to change that."

On those parting words, Dirk tipped his hat and limped away to join some teammates, leaving a dull ache in Janice's chest. "That may be," she whispered to his back, "but it seems nice girls always finish last."
*****************************
About the Author
Victoria Vane is a multiple award-winning romance novelist and history junkie whose collective works of fiction range from wildly comedic romps to emotionally compelling erotic romance. Victoria also writes historical fiction as Emery Lee and is the founder of Goodreads Romantic Historical Fiction Lovers and the Romantic Historical Lovers book review blog.
Find the author:
Website
Facebook
Twitter
a Rafflecopter giveaway