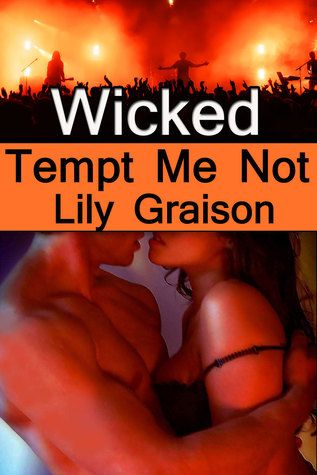 Summary:
Devin Shaw, front man for the band, Wicked, is forced into seclusion by his manager after his destructive behavior almost destroys the band. Sent to a remote cabin alone isn't Devin's idea of fun, but to save his career, he'll do what it takes.

Holly Baker, escaping the hassles of her big city life, arrives in the mountains of Tennessee and awaits the arrival of her friend, Roxy, to start their two-week vacation. Their plans change drastically when Roxy is called away at the last minute, leaving Holly to fend for herself.

Devin and Holly's worlds collide when a mix up strands them in the same cabin. Alone with nothing but each other for companionship, how will Holly react when she realizes she's trapped with none other than the hottest lead singer the country has seen in years? Will Devin be able to work with a constant distraction the pretty brunette offers? Or will the two discover that sometimes temptation is a wicked dessert best served hot!
Title: Tempt Me Not
Series: Wicked
Book #: 1
Author: Lily Graison
Approximate Book Length: 100 Pages
Recommended Reader Age: 18+
Sexual Content: Moderate
Thoughts:
So I pretty much thought that Devin was a prick in the beginning, but overall I was glad things played out the way they did. The cabin mix up thing was fun and I enjoyed Devin and Holly's story. I really loved Devin's confession scene, but I wanted more from the reunion and gushing with Holly's best friend. While the ending was satisfying, I was just left wanting more.
Bottom Line:
Tempt Me Not is a fun, sexy story that will leave you wanting more. I look forward to checking out more in the series!
Rating:


Links: