***This book was originally reviewed for GraveTells.***
~~~~~~~~~~~~~~~~~~~~~~~~~~~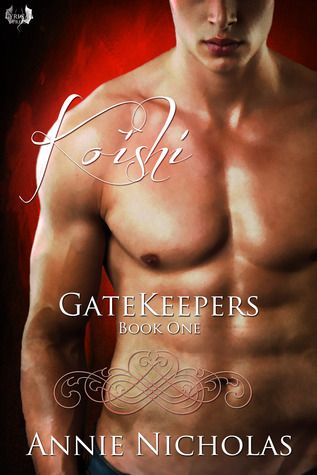 Summary:
Never make a deal with a dragon.

Sandra's sister is dying. Doctors say nothing can be done, but she refuses to give up hope. She has depleted all their resources searching for a cure, when a little bird whispers in Sandra's ear about secret worlds, gates, and the keepers who protect them. A dragon gatekeeper, who hoards magical treasure within his volcano home in Japan, possibly owns an item capable of curing her sister.

Gates choose their keepers, and Koishi thinks his did an excellent job in picking him. Not many dare to cross, and none who try survive. However, one tiny human female with either the courage of an army or the intelligence of a gnat has arrived on the island asking for him. Curious, he waits for the locals to steer her to his human servant—actually him, in man form.

Let the games begin…

CONTENT WARNING: Goblins, mayhem, and sushi await you with hot dragon sex and Koishi's odd sense of humor.
Thoughts:
The only word that keeps running through my mind to describe this story is "fun". The author is a good writer with a lot of witty humor that keeps you reading and enjoying from beginning to end. The characters each had their quirks and all contributed to the funny factor.

The teasing banter between Sandra and Koishi is amusing and occasionally even sweet. Their chemistry is good, but not over the top, and when they got down to it, they were hot. I did feel that Koishi had more depth to him than Sandra did. Sandra, while likeable and all, seemed a little two dimensional. What you see is what you get with her. Koishi showed a little more evolution throughout the story in different ways so it was really to his character that I was particularly attached.

The plot itself was pretty predictable, I won't lie, but it was exciting and fun which made up for it and kept me reading anyway. Koishi's very dragon way of looking at things felt very authentic and stayed true throughout and that too brought the book up in stature. This was truly just a fun, pretty light hearted read all around.

If you're looking for a quick fun, sexy read – look no further! Koishi is an urban fantasy full of goblins, dwarves, and dragons around every corner. You won't be left wanting and will finish with a smile.