***This book was originally reviewed for My Secret Romance.***
~~~~~~~~~~~~~~~~~~~~~~~~~~~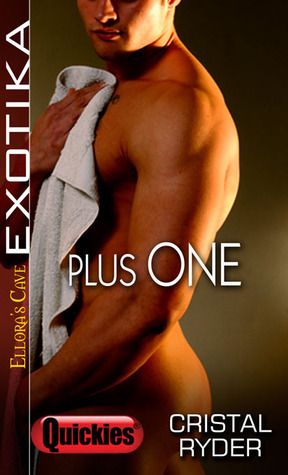 Summary:
Karen goes to her friend's sex club for a pole dancing workshop, but things take a wild turn for her. Rob comes in as the owner's plus one expecting to watch, but not participate. When he spots the timid Karen, things change for the both as they're thrown together by the very people that brought them there. They embark on a steamy adventure and might just end up with a plus one of their own.
Thoughts:
This is a little novella, and it is a really good one! The buildup to Karen and Rob's experience is exquisite and the club sounds both intimidating and sinfully delightful. There's not only the interaction between Karen and Rob to keep your attention, but some action all around adding to the heated and exciting atmosphere of the book.

Getting to Karen and Rob in particular, they start off in the pool before moving to a room, but this room isn't very private. They pass other rooms on their way and one of them gives them some ideas. In their little room, they explore each other and end up with an audience. However, part of that audience ends up participating.

There's no definitive HEA, which I always prefer, but I do get the impression of a HFN at the very least. I only hope that the author might write more stories about this club for other patrons or something. Such a great setting that I only wanted to see more of!