Thanks to Bewitching Book Tours for hosting this blog tour. I have Nina Croft, author of Operation: Saving Daniel here today. Welcome!
*****************************
I'm here to celebrate my latest release, Operation Saving Daniel. The book is part of Entangled Publishing's Covet imprint—contemporary romance with a paranormal twist. Today, I thought I would talk a little about Daniel, the hero of the book. So here are ten facts about Daniel:
1. The book begins on Daniel's twentieth birthday and ends on his thirtieth.
2. He was a virgin until the age of twenty. And he lost his virginity on the night of his twentieth birthday.
3. He's a total geek, all he ever wanted to be was a scientist studying human genetics.
4. Daniel is the third child out of five, and he's the only boy. He's felt victimized from the moment he was born. (Strangely, I also come from a family of five, and have one brother—I never really felt any sympathy for him until I wrote Operation Saving Daniel. Now, I can only hope he wasn't as intimidated by his sisters as Daniel was.)
5. Daniel fell in love with his baby sister's best friend when he was fourteen and never really recovered. Though he did try really hard to overcome the affliction.
6. He loves his sisters and will do anything to protect them, though he will never tell them that.
7. His policy, when dealing with his sisters is, show no fear.
8. He's blond – which is odd – my heroes are usually dark. But he is also utterly gorgeous. Here's a description of him when Lissa (the heroine) sees him again for the first time after ten years: "Daniel had always been handsome, but through his teenage years, he'd disguised it with shaggy hair, glasses, and a general air of endearing geekiness. Today, he wasn't hiding anything. Tall, maybe six four, his dark blond hair immaculately cut to show off sharp cheekbones, an aquiline nose, mesmerizing gray eyes, and what she'd once thought was the sweetest mouth she had ever come across on a man."
9. Despite never wanting to be anything but a scientist, Daniel is a really successful businessman and a billionaire by the time he is thirty.
10. Daniel is a werewolf. In fact, he's freaking super wolf!
*****************************
About the Author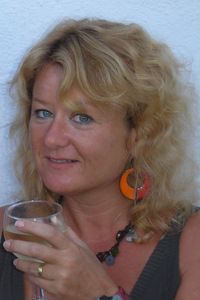 Nina Croft grew up in the north of England. After training as an accountant, she spent four years working as a volunteer in Zambia, which left her with a love of the sun and a dislike of nine-to-five work. She then spent a number of years mixing travel (whenever possible) with work (whenever necessary) but has now settled down to a life of writing and picking almonds on a remote farm in the mountains of southern Spain.
Nina's writing mixes romance with elements of paranormal and science fiction.
Find the author:
Website
Facebook
Twitter
Goodreads
Operation: Saving Daniel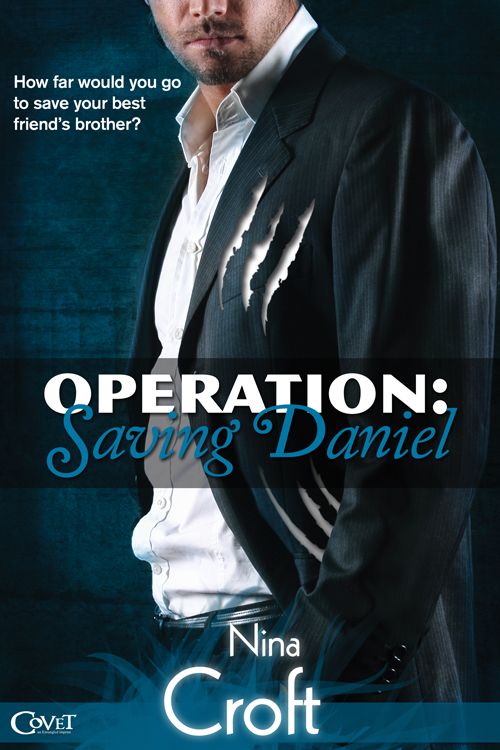 At eighteen, Melissa seduced her best friend Julia's brother only to run away shortly after. While Daniel was her fairytale prince, Lissa didn't believe in happy ever afters.

Ten years and a near death experience later, Lissa is ready for a husband and family. But a cry for help from Julia puts that dream on hold. Daniel is acting weird and he's about to marry his long term girlfriend—AKA The Evil One. Someone needs to save him.

Daniel has never stopped loving Lissa. Ten years ago when he gave her a little freedom, he always intended that one day they would be together. Right up until the moment he was bitten by a werewolf. Now, Daniel has to hide what he is. He won't risk anyone else, especially the woman he loves.

But Lissa is back. Their attraction is stronger than ever and Lissa is nothing if not tenacious.
***Up for grabs on this tour is a $25 Amazon GC. Enter via the Rafflecopter below!***
a Rafflecopter giveaway