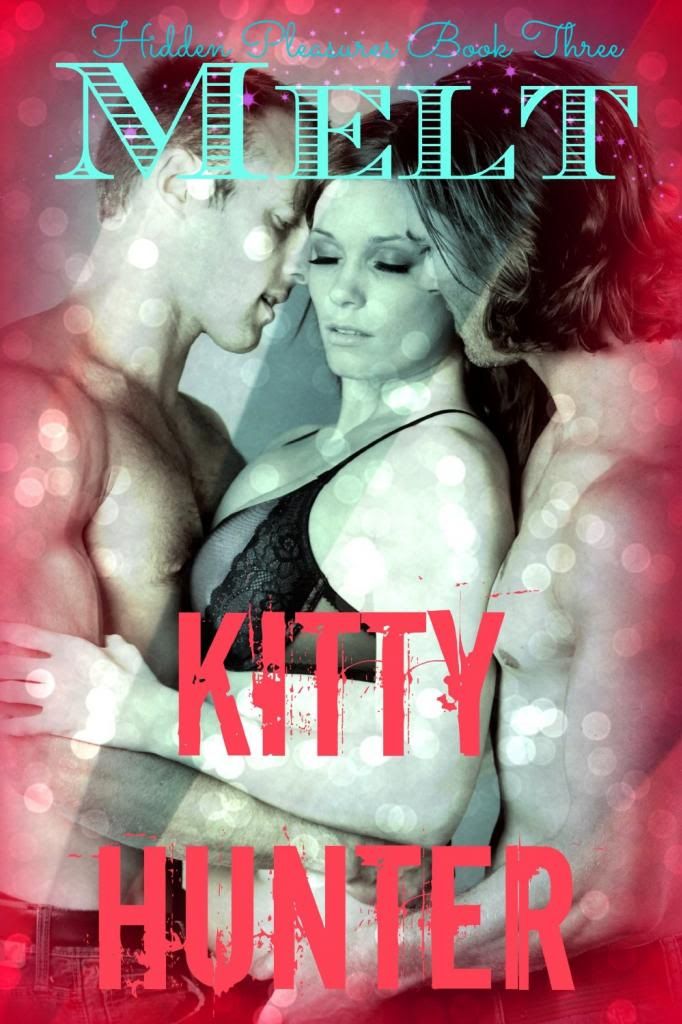 Summary:
Ronnie's Dom Luis has been threatening to give her a spanking, and after he gives her a taste of one in the spa massage room, she accepts her punishment later that evening, with her other Dom, Gavin helping Luis deliver her punishment.
Title: Melt
Series: Hidden Pleasures
Book #: 3
Author: Kitty Hunter
Approximate Book Length: 27 Pages
Recommended Reader Age: 18+
Sexual Content: Explicit
Thoughts:
This one once again pushes boundaries, but in good ways. We get a front row seat as our trio irons out what their relationship means for them and it's a sweet and very sexy journey. There are a couple little continuity issues, but nothing that derails the story. For a story so short, even in three parts, the author gets you invested in the characters and their outcome together really well, as well as leaves you wondering what other stories might be lurking in the Hidden Pleasures club.
Bottom Line:
Melt is a satisfying conclusion to Luis, Gavin, and Ronnie's sinfully sexy story. I look forward to more from this author!
Rating:



Links: