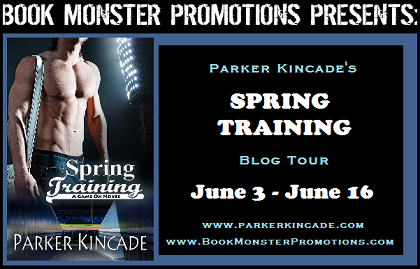 Thanks to Book Monster Promotions for hosting this blog tour. I have Parker Kincade, author of Spring Training here today. Welcome!
*****************************
Garrett Donovan's Favorites
Thank you so much for having me (us) on your blog today, Buffy! I hope you don't mind that I brought along a guest. I thought the ladies might like to hear from Garrett Donovan, super stud, I mean, superstar shortstop for the New York Empire baseball team. He also happens to be the hero in my new release, Spring Training!
Garrett: I can see how this is going to go.
Parker: Suck it up, buddy. You ought to be used to the attention by now.
Garrett: I'm not sure I'll ever get used to it, but okay. *twitches his fingers in a backward wave* Gimme your best shot.
Parker: *Narrows eyes* Don't think that sexy smile is going to make me go easy on you, G. Enquiring minds want to know … and it's up to me to get the dirt.
Garrett: Off the record, right, PK?
Parker: *winks* Absolutely! Let's start easy. What's your favorite color?
Garrett: Blue
Parker: Favorite breakfast food?
Garrett: Mmm, biscuits and gravy.
Parker: *Garrett rubs his very flat, very firm stomach and I wonder where he puts it* Ice cream or pie?
Garrett: What kind of pie?
Parker: Does it matter?
Garrett: Pie is a serious thing, PK. Of course it matters. If we're talkin' apple or peach, then I'd pick ice cream – rocky road. But, if we're talkin' pecan or chocolate cream … all bets are off.
Parker: I'm sensing you like a pie with a sticky or creamy filling.
Garrett: *Laughs* What are you insinuating?
Parker: *Grins* Not a damn thing. Favorite beer?
Garrett: That's easy. I'm a Bud guy. Nothing fancy. Just cold.
Parker: Okay, just a couple more and we'll open it up in case any of your fans want to ask you any questions. Do you sleep naked?
Garrett: Yep. And before you ask, boxer briefs when I'm working out or playing ball. Commando otherwise.
Parker: Like, right now? You're commando right now? *glances at his lap*
Garrett: Gotcha!
Parker: Very funny. Okay, last question. Where is your favorite place on a woman's body?
Garrett: Oh, that's a good one. There's this place, right behind the ear. *leans forward and shows me with his finger* A quick lick, a soft puff of breath and you can just feel the shiver work it's way up her spine.
Parker: *shivers* Yeah. That's a good spot.
*****************************
About the Author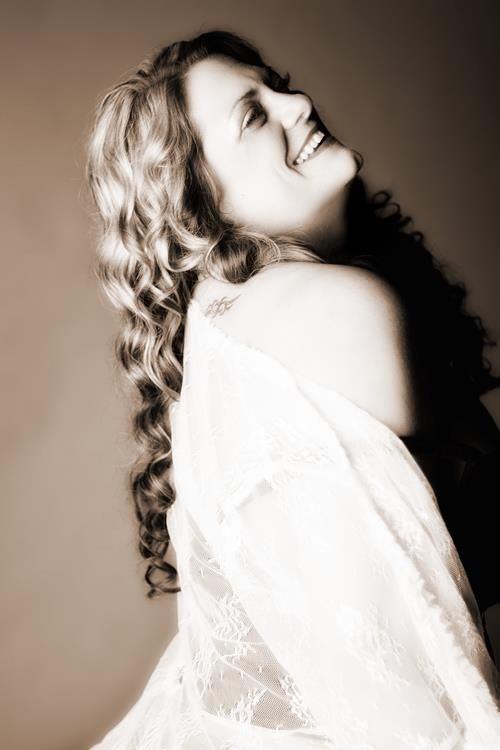 Parker Kincade is an award-winning erotic romance author of the Martin Family Series. Her first novel, One Night Stand, won the category of Best Erotic Romance in the Celtic Hearts Romance Writers Golden Claddagh contest and was named finalist in the Romance Writers of America/Passionate Ink Stroke of Midnight contest.
Parker lives in the southern United States with her husband, children and beloved boxer sidekick. She loves reading, playing golf, spending time with her family and friends, ice cream from the ice cream truck, taking her dog to the park and watching old musicals.
Find the author:
Website
Facebook
Twitter
Goodreads
Spring Training
For baseball superstar Garrett Donovan, his contract with the New York Empire baseball team meant he'd finally have the means to secure a future for his family. He should focus on that…not on the sassy, beautiful Jessa Montgomery — or what she looks like naked. Getting involved with the daughter of the Empire's owner would be career suicide. Jessa is a distraction he can't afford.

Her father had warned her never to get involved with his athletes, so his request that she keep an eye on his new star player came straight out of left field. The last thing Jessa needs is another spoiled, egotistical ball player to deal with. But Garrett is none of those things. His no-nonsense attitude and smooth Southern charm make her blood burn and her knees weak. Giving into temptation, she is consumed by the pleasure she finds in Garrett's arms.

Jessa wants to protect his career. Garrett won't let anything get in the way of their passion.

A passion that could cost him everything.
***Up for grabs on this tour are a $50 giftcard and autographed copy of the book, ecopies of Spring Training and One Night Stand, and a ecopy of Spring Training. Enter via the Rafflecopter below!***
a Rafflecopter giveaway