***This book was originally reviewed for GraveTells.***
~~~~~~~~~~~~~~~~~~~~~~~~~~~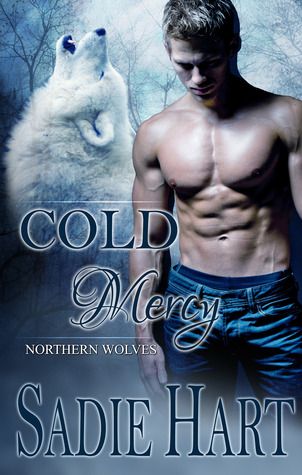 Summary:
Bay dreams he's a wolf attacking people, waking each morning to vomit the memories up and wonder if he's sleepwalked or anything. Eden is attacked by a bear sized wolf and takes her broken dog sled to Bay in hopes he can fix it. When Eden walks up, Bay realizes that his dreams may not just be nightmares, but reality. When their worlds collide, they discover that magic is real: Werewolves, trolls, and the queen of the winter Fae to be exact. They stick together to try to fight the frightening queen, hoping their new love will be enough to protect them.
Thoughts:
Despite jumping right into the action and mystery, it took me a bit to get into the story. I liked the characters and the events were clearly exciting, but I didn't feel the connection until Bay and Eden met and sparks flew. Once that happened, I was totally hooked.

It was really neat to see Bay's transition from nightmare to reality and his transformation from monster to shifter. The romance between him and Eden was sweet and hot, and I really appreciated that they didn't jump right into bed, though the building tension was great. I loved the relationship between Eden and her friends and how Bay assimilates into her life, even among her dogs as best as possible.

I'm not always into Fae storylines, but I actually got into this one. There were passages where we see the villain's side of things, but through the viewpoint of another man that was turned into one of the Queen's winter wolves and is trapped in her thrall, so it's a complex situation as you both want and don't want to hate him.

I did have a bit of a problem with some missing words and little inconsistencies, such as Bay shredding his clothes when he shifts, but being clothed upon shifting back. It was frustrating and a little distracting, but easy enough to overlook and still enjoy the story. The ending was climactic and sweet, but also left fairly open so as to lead into the next book, which I suspect will be Kennedy's story. They all still have a lot of winter left to survive with the Fae queen still at large!

Compelling and endearing, Cold Mercy is a fun, interesting ride. If you want to get lost in a story about the Fae, shifters learning to control their new instincts that they never asked for, and humans getting caught up in the crossfire, I recommend reading this one!