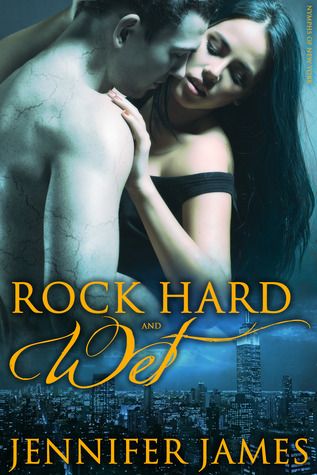 Summary:
Poseidon, god of the sea, proclaims that any nymph from his harem who wishes to search out a mate may do so. However, she only has three days to find someone he deems worthy. Welcome to the world of the Nymphs of New York. She's a nymph on a mission. Callianira, curvy, vivacious, and the life of the party at every orgy, has fallen prey to a depression no amount of hot lovin' can shake. Her best friend Petra has a plan: a trip to New York City to find mates who can handle a couple of horny nymphs for a lifetime of hot sex and soul deep love. Callie's not buying the sales pitch Petra is hawking, but goes along for the ride. She figures she can find a male or two who won't mind acting as multiple orgasm donors. He's sexy, rock hard, and has just been released from a five hundred year prison sentence. Outcast from the Aerie of New York, grotesque Theo's focused on guarding the humans of Brooklyn and keeping his twin Logan out of trouble. When gorgeous females who smell like salt water and sex invade his territory, his careful plan for regaining entrance to the secular aerie gets ripped out to sea. They're completely wrong for each other. Callie's magic is tied to the ocean. Theo can't swim. Callie is carefree, sweet, and finds joy in bending the rules. Theo toes the line and is ever vigilant. He'll sink to the bottom of the ocean, and she'll fly above it to claim their happily ever after.
Title: Rock Hard and Wet
Series: Nymphs of New York
Book #: 1
Author: Jennifer James
Approximate Book Length: 113 Pages
Recommended Reader Age: 18+
Sexual Content: Explicit
Thoughts:
Hold on to your undies, cause this one starts off with a bang. I began to fear that this story would focus too much on sex, and a lot of it, but I needn't have worried. Sure there's plenty of sex, but there's so much more. The menagerie of creatures that popped up and the mythology were so interesting that I was completely enthralled.

The plot itself was riveting. The conflict was so sad, there's a horrific attack, a gratifying climax, and a very adorable ending that I can't tell you about because it would spoil too many surprises. The abilities exercised by Theo and Callie towards the end were really neat, as well as some others periodically, but particularly towards the end.

As for the characters, there's quite a mixture. The villain is truly evil and thoroughly hateable. I liked Logan as well as our couple right from the start, but for some reason took a bit to warm up to Petra. I worried about Theo and Callie, thinking they were both too jaded and cynical to let themselves love. Callie has such a lonely past and Theo has such a heartbreaking history that you can't help but root for them. I ended up loving all the characters though (except of course the villain) and very much anticipate future books in the series to get more of them!
Bottom Line:
Rock Hard and Wet is an awesome, well rounded, naughty read that is utterly enchanting and will leave you with a smile.
Rating:



Links: