***This book was originally reviewed for My Secret Romance.***
~~~~~~~~~~~~~~~~~~~~~~~~~~~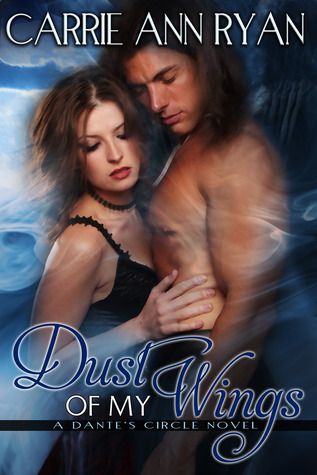 Summary:
Humans aren't as normal as they think, for within every person's DNA there is a dormant gene that requires a trigger of some sort to awaken. Lily and her friends are about to get an awakening the likes of which they never imagined. When angel dust falls into the wrong hands, Shade is sent to Earth to find Lily and prevent her from discovering and spreading word of the supernatural. His time with Lily is the shock of his very long life. With their lives on the line, Shade and Lily will both question everything they ever believed in and learn to trust each other for support.
Thoughts:
Shade may be an angel, but only by physical definition – you know, the wings and all – but he doesn't live in Heaven, and he definitely doesn't behave like an "angel". He's got his own past to overcome from the Angelic Wars, and it makes for a somewhat tortured hero, though not as much as Ambrose; I'm looking forward to his story! Lily is a quirky heroine, making her pretty unique. For being a big bad warrior, Lily certainly seems to bring out the softer side of Shade.

The villain was your typical power-hungry maniac thinking he can take over and reign supreme if only he can remove two warrior obstacles. He sometimes reminded me of a cartoon baddie up to dastardly deeds. I often half expected him to do the "muahahaha" laugh. Goofy, I know.

The conflict, while believable, just felt a little on the weak side. I won't complain though as it made for a fairly light-hearted read (not counting when Shade talks about what he and Ambrose lost in during the Angelic Wars, I about cried there). The best part about this book is actually the supernatural element. The concept of there being so many different types of creatures and the underlying promise that we'll get to meet many more of them, makes for a fun, interesting story.

Overall, the romance was sweet and sensual, the ending was satisfying on several levels, and it leaves you waiting happily for more to come. Dust of My Wings is a good start to a new series from Carrie Ann Ryan, and I look forward to more!