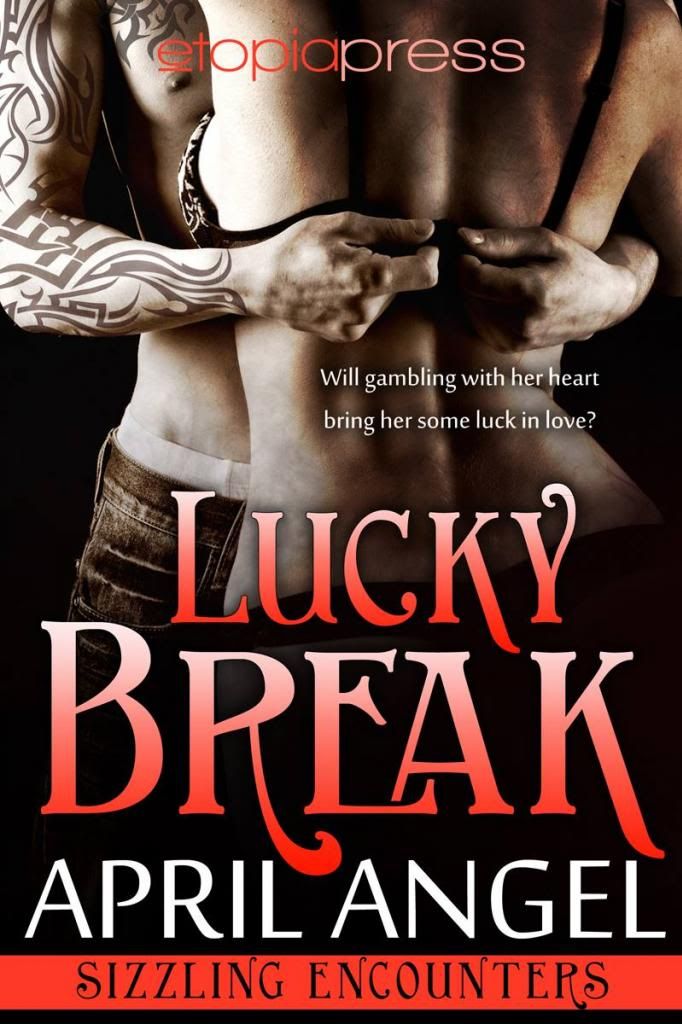 Summary:
Will gambling with her heart bring her luck in love? Lucky is a top event planner with a loving family and the job of her dreams. But she's not at all lucky in love. Her last relationship ended in a spectacle she's been trying to forget. Then a chance encounter leads her into the arms of Jared Thomas, one incredibly sexy man who makes more than her heart throb. Jared loves women—he just doesn't trust them. He's lived a hard life, where misplaced trust can mean death. But when he meets the sexy Latina, he wants to get close enough to find out if she's worthy of more than just play time. And the gloriously hot sex doesn't disappoint. He wants to make her his, body, mind and soul…if two people with trust issues can stay together long enough…
Title: Lucky Break
Series: Sizzling Encounters
Book #: 3
Author: April Angel
Approximate Book Length: 114 Pages
Recommended Reader Age: 18+
Sexual Content: Explicit
Thoughts:
I really enjoyed this story. There's great chemistry between Lucky and Jared that's evenly matched with the struggle between distrust and deep attraction, making the buildup exquisite. Amid all the drama, there are lovable characters that surround our couple. I couldn't get enough of the friends and family dynamics.

I could tell there were other stories that came before this one, but it's handled well so that this could stand alone with no problem. Even better though is that the ending – which was incredibly sweet – hints to more books to come!
Bottom Line:
If you're looking for a heartwarming and authentic feeling story, Lucky Break is an awesome pick that I think any erotic romance fan will thoroughly enjoy.
Rating:



Links: