Thank you to AToMR Tours for having me participate in this blog tour for The Wild Ones by M. Leighton. I love her and enjoy her work so I'm happy to share my review of her first New Adult novel!
*****************************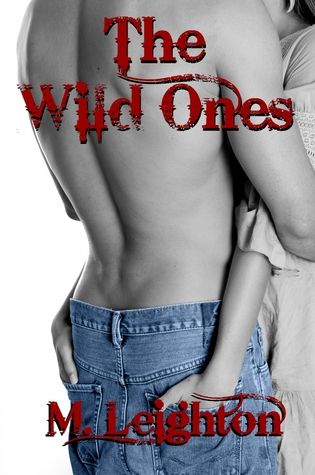 Recap:
Cami is the only daughter of a champion thoroughbred horse breeder, and for the most part, she thought she was happy with her life and her future. Then she met Trick. He's considered off limits according to her father, but he makes her face what she wants to do versus what she should do. They can't help how much they're drawn to each other, but will a note from Trick's father revealing devastating secrets ruin everything they've built?
Title: The Wild Ones
Series: N/A
Book #: N/A
Author: M. Leighton
Approximate Book Length: 327 Pages
Recommended Reader Age: 18+
Sexual Content: Moderate
Thoughts:
This is a contemporary story that has no elaborate sinister plot of someone running from killers or anything of the sort. That being said, I found it to be totally engrossing and powerful. I love how the author has portrayed the bonds of family and friendship, and the chemistry between Trick and Cami is sizzling. I especially appreciated that sense of responsibility that both characters showed despite the powerful and all consuming attraction they feel.

I thought the ending conflict was a little drawn out, but it worked well to build anticipation; I was heartbroken and I cried. I felt that occasionally Cami in particular was a little melodramatic, but not so much as to draw any enjoyment away from the story. I wanted to see a little more from the ending, but it was still an intensely satisfying one none the less.
In Conclusion:
A very fun and emotional story, The Wild Ones will enthrall you to the very last page. Much more sensual than any of her previous works, M Leighton delivers a page-turner without that extra political intrigue or paranormal drama, and will leave you swooning and anxious for more.
Rating:



Links:
*****************************
About the Author
New York Times and USA Today Bestselling Author, M. Leighton, is a native of Ohio. She relocated to the warmer climates of the South, where she can be near the water all summer and miss the snow all winter. Possessed of an overactive imagination from early in her childhood, Michelle finally found an acceptable outlet for her fantastical visions: literary fiction. Having written over a dozen novels, these days Michelle enjoys letting her mind wander to more romantic settings with sexy Southern guys, much like the one she married and the ones you'll find in her latest books. When her thoughts aren't roaming in that direction, she'll be riding horses, swimming in ponds and experiencing life on a ranch, all without leaving the cozy comfort of her office.
Find her in the following places:
Website
Facebook
Twitter
The Wild Ones Available Now!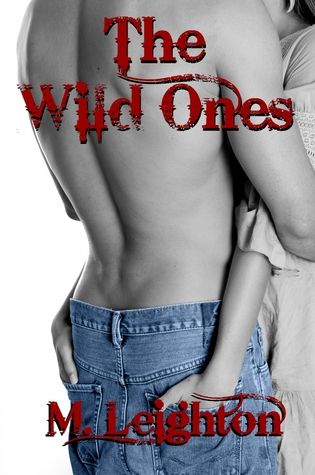 Passion as hot as midnight in the South and love as wild as the horses they tame.

Camille "Cami" Hines is the darling daughter of the South's champion thoroughbred breeder, Jack Hines. She has a pedigree that rivals some of her father's best horses. Other than feeling a little suffocated at times, Cami thought she was pretty happy with her boyfriend, her life and her future.

But that was before she met Patrick Henley.

"Trick" blurs the lines between what Cami wants and what is expected of her. He's considered the "help," which is forbidden fruit as far as her father is concerned, not to mention that Trick would be fired if he ever laid a hand on her. And Trick needs his job. Desperately. His family depends on him.

The heart wants what the heart wants, though, and Trick and Cami are drawn to each other despite the obstacles. At least the ones they know of.

When Trick stumbles upon a note from his father, it triggers a series of revelations that could ruin what he and Cami have worked so hard to overcome. It turns out there's more to Trick's presence at the ranch than either of them knew, secrets that could tear them apart.

**MATURE CONTENT ADVISORY: May not be suitable for younger readers**
***want a SIGNED The Wild Ones Paperback & T-shirt and SIGNED Blood Like Poison Paperback & T-shirt? Enter via the Rafflecopter below!***
a Rafflecopter giveaway
Don't forget to follow the rest of the tour!