REVIEW: The Unforgettable Ex by Miranda P Charles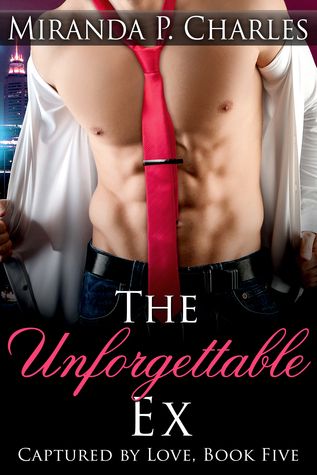 Summary:
He breaks the heart of the woman he loves to keep her safe.

Private detective Gavin Redford has a very dangerous enemy intent on revenge. When that criminal threatens the life of any woman he falls in love with, he has no choice but to break up with Natasha Garrett—his best friend's sister and the woman who means the world to him. No question about it, he'd rather lose her than put her in danger. But he hopes with all his heart that the thug is caught soon, because it's killing him to watch Natasha move on.

She's determined to forget the man who rejected her.

Natasha Garrett has only ever been in love once—with her brother's best friend. Unfortunately, Gavin Redford has decided he doesn't want her after all. So she will move on and forget about him. Even if her heart and body still yearns for him. Even if her mind cannot stop thinking about him. Because what choice does she have? She cannot make Gavin give his heart to her… or can she?
Title: The Unforgettable Ex
Series: Captured by Love
Book #: 5
Author: Miranda P Charles
Approximate Book Length: 254 Pages
Recommended Reader Age: 18+
Sexual Content: Explicit
Thoughts:
The thing I appreciated most about this book is that there was a chance to go over the top with the suspense and drama, but that didn't happen. I liked that there was danger, but it never got to that "someone almost died" stage. That being said, the suspense was on occasion a little on the slow side. The plot as a whole was somewhat predictable, but not obnoxiously so, and I LOVED the ending.

As for our couple, I loved them. I enjoyed their journey, and adored their friends and family. If I didn't like anything else, I would investigate more from this author, especially in this series, just for the characters alone.
Bottom Line:
The Unforgettable Ex is a story with a couple that has such a connection that it just jumps off the page. It was totally sweet and left me wanting more in the best way.
Rating:



Links: