***This book was originally reviewed for GraveTells.***
~~~~~~~~~~~~~~~~~~~~~~~~~~~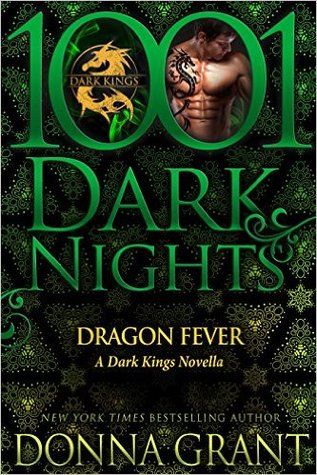 Summary:
A yearning that won't be denied Rachel Marek is a journalist with a plan. She intends to expose the truth about dragons to the world – and her target is within sight. Nothing matters but getting the truth, especially not the ruggedly handsome, roguishly thrilling Highlander who oozes danger and charm. And when she finds the truth that shatters her faith, she'll have to trust her heart to the very man who can crush it… A legend in the flesh Suave, dashing Asher is more than just a man. He's a Dragon King – a being who has roamed this planet since the beginning of time. With everything on the line, Asher must choose to trust an enemy in the form of an all too alluring woman whose tenacity and passion captivate him. Together, Asher and Rachel must fight for their lives – and their love – before an old enemy destroys them both…
Thoughts:
As a paranormal romance fan, I have a soft spot for dragon shifters. So naturally, I was interested in this series and jumped at the chance to review this story. It was a good read, but I really wish I had started from the beginning. While full of intriguing characters and containing a suspenseful plot, I sort of felt dumped in the deep end regarding a long term story arc over the series.

Rachel and Asher were both good characters that I rooted for, and they made a cute couple. It was really the secondary characters that I liked the most though. The other women at Asher's home (from the previous books in the series) and especially Asher's assistant at the convention. They entertain me enough to make me want to read previous and future books.

The world itself was interesting, if a little confusing. I love the dragon shifters though and the backstory is fascinating. I definitely want more of that much. I feel like there's just so much potential in this book – in this series – but this book alone is just a taste of that potential and comes off almost like a tease. It was a good book on its own, but I think it could be a great book if read in order with the rest of the series.

Full of suspense that keeps you waiting for the ax to fall throughout, Dragon Fever was an exciting peek into the Dark Kings series that ignites a drive to check it out from the very beginning.