REVIEW: Not Quite Mine by Catherine Bybee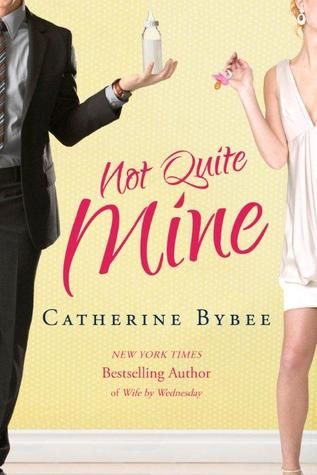 Summary:
Gorgeous hotel heiress Katelyn "Katie" Morrison seems to have it all. But when she crosses paths with Dean Prescott—the only man she's ever loved—at her brother's wedding, Katie realizes there's a gaping hole in her life. After the ceremony she gets an even bigger surprise: a baby girl left on her doorstep. Determined to keep the newborn until she learns who her mother is, Katie has her hands full and doesn't need Dean snooping around…especially when his presence stirs feelings she thought were long gone..

Dean Prescott knows Katie is lying to him about the baby. He shouldn't care what the woman who broke his heart is up to…and he most certainly shouldn't still be aching for her. Yet Dean can't ignore the need to protect Katie—or the desire to be near her every chance he gets. But when he and Katie solve the mystery surrounding the baby, their second chance for happiness could be shattered forever.
Title: Not Quite Mine
Series: Not Quite
Book #: 2
Author: Catherine Bybee
Approximate Book Length: 302 Pages
Recommended Reader Age: 18+
Sexual Content: Moderate
Thoughts:
I loved this book just as much as the first. The situation is a really tough one and I can't begin to wonder what I'd do in the same position. Katie and Dean are so freaking great with each other that I just couldn't help but root for them despite the complications. It was a tad predictable, but it took absolutely nothing away from the emotional impact of everything these characters went through. The love, the uncertainty…this book hits you in the feels and doesn't let go.
Bottom Line:
Not Quite Mine is a provocative tale of parenthood and love. I adored this book and recommend it to any romance fan.
Rating:



Links: